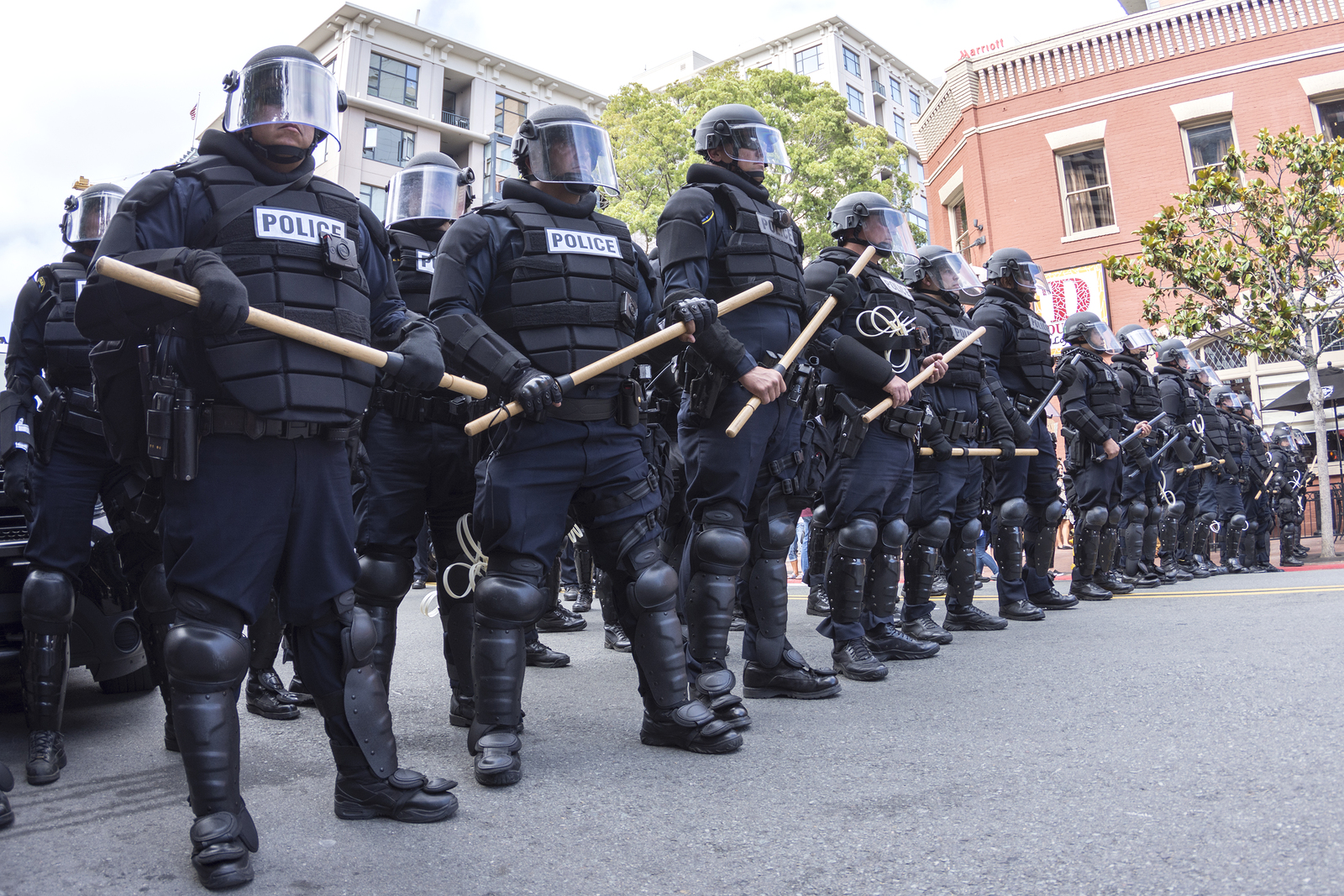 One need not assume that unionized, militarized, monopolistic policemen are the only option for keeping Americans safe.
One of the premier defenders of the police against critics is Heather Mac Donald, a scholar at the Manhattan Institute who publishes regularly in the nation's most popular newspapers, including this one. Her book The War on Cops: How the New Attack on Law and Order Makes Everyone Less Safe organizes and builds on her articles to create a narrative that warns against adjusting police tactics or lowering incarceration rates. She takes aim at groups ranging from Black Lives Matter to "the Koch brothers [who] have teamed up with the ACLU, for example, to call for lower prison counts and less law enforcement."
Much of the book is focused on the post-Ferguson state of policing, but it also includes some of her warnings and predictions from recent years. In a chapter drawn from a 2013 article, for instance, Ms. Mac Donald worries that in the first full year after the court-mandated 30% decrease in California's prison population, the state's "crime rate climbed considerably over the national average." And in one from 2014 she writes that the 2013 ruling that led to the elimination of "stop-and-frisk" tactics in New York has set in motion "a spike in violence."
Stop-and-frisk was sharply curtailed, and crime fell anyway.Yet between 2008 and 2014, homicides fell by 21% in California and 34% in New York; crime in other categories was down, too. In the very year when Ms. Mac Donald suggests crime rates were climbing in California, homicide rates fell 7%. This was equally true for New York City after stop and frisk was outlawed; homicide rates were ultimately down 0.5% in 2014. It appears that keeping those extra 46,000 Californians behind bars or subjecting New Yorkers to 4.4 million warrantless searches between 2004 and 2013 was unnecessary for public safety.
A "Ferguson Effect"
More recently, Ms. Mac Donald has warned about a "Ferguson effect" that has led to a "rise in homicides and shootings in the nation's 50 largest cities." Starting in the summer of 2014, anti-police-violence protests have prompted large reductions in aggressive policing, and Ms. Mac Donald points to increases in crime in cities including Baltimore, Minneapolis, Milwaukee and Nashville. She states that we are now seeing a "surge in lawlessness" and a "nationwide crime wave."
Violent crime went up, but property crime went down.The latest FBI data, however, compares the first six months of 2014 and 2015 and shows that violent and property crime have both decreased in dozens of large cities, including Cleveland, Detroit, Houston, New York and Philadelphia. From 2014 to 2015, violent crime did increase by 1.7% nationwide, but property crime decreased by 4.2%. Any data series will have some fluctuation, and even with a sustained downward trend upticks are likely.
The homicide rate, for example, has seen rises in four of the past 15 years but has fallen by 18% over the same period. To put the 1.7% "surge in lawlessness" into perspective, 2012 saw a 1.9% increase in violent crime and a 1.5% increase in property crime when zero-tolerance policing was still the norm nationwide. And such a modest increase from one of the safest years in decades did nothing to change the fact that crime remained — and remains — close to a record national low.
Americans Missed the Good News about Crime
Ms. Mac Donald is not alone in her thinking. Gallup does an annual survey asking, "Is there more crime in your area than there was a year ago, or less?" In 14 of the past 15 years, the majority of Americans felt that crime had increased.
But answering empirical questions requires looking at the numbers. A data-driven book that does not engage in alarmism is The Rise and Fall of Violent Crime in America by Barry Latzer, a professor at the John Jay College of Criminal Justice. The long-term trends in violent crime he presents are telling: In 1900, the American homicide rate was 6 per 100,000 people. During Prohibition, it increased to 9 per 100,000 but fell to 4.5 per 100,000 by the 1950s. From the late 1960s and into the 1970s, the homicide rate spiked, reaching 11 per 100,000. In the late 1970s, it started falling, increasing slightly in the late 1980s but steadily decreasing since the 1990s to the current level of 4.5 per 100,000, among the lowest in the nation's history.
Canada experienced the same changes in crime. Should one attribute the decrease in crime to zero-tolerance policing and mass incarceration? It turns out that homicide rates in Canada start at a lower level but track the changes in American homicide rates almost exactly. In the past 25 years, our northern neighbor experienced equal declines in all major crime categories despite never having ramped up its policing or incarceration rates. Those attributing all decreases in crime to increases in American law enforcement are looking in the wrong place.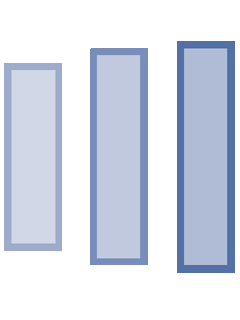 There is no clear connection between "broken windows" policies and crime declines.As Mr. Latzer carefully says, "the jury is still out": Violent crime rates "fell off all over the nation without any clear relationship between the enormous declines in some cities and the adoption of new policing models." Even though American and Canadian homicide rates rose in the late 1980s, the long-term downward trend clearly began in the late 1970s and early 1980s. Mr. Latzer concludes that the major determinants of a crime rate are likely cultural factors and economic opportunity. The employed family man is going to be less interested in crime than the unemployed and unattached.
The World Doesn't Usually End
A month ago we heard predictions about the world economy's impending collapse if Britain left the European Union. Yet within a week of the Brexit vote, British stock prices reached 2016 highs, and American stock prices are at an all-time high. We can be sure that we will hear similar warnings in response to proposals for lowering incarceration rates, reducing the number of policemen, de-militarizing police departments or even privatizing much or all of what they do.
Yet, as Messrs. Stamper and Latzer point out, professional police departments were only invented a century and a half ago, and in 1865 New York incarcerated fewer than 2,000 citizens at any given time, compared with upward of 80,000 today (48 per 100,000 then versus 265 per 100,000 now).
Much of what keeps us safe is private activity, not government policy.Then, as now, societies were kept safe by numerous factors beyond government-sanctioned law enforcement. These range today from the most informal eyes on the street to the more formal million-plus private security guards currently employed in America. Around New York City, business improvement districts pay for security personnel to do foot patrols, so the relevant policy choice is not between government police or no security whatsoever.
My own research has also found a strong negative correlation between homicide rates and economic freedom in a society. Free markets let people put their passions into business to work for others' benefit. Restrictions on business, including minimum-wage laws that keep young inner-city residents out of the labor force, are particularly harmful. We need more markets, not more government, to discourage crime. One need not assume that unionized, militarized and unpopular policemen are the only option for keeping Americans safe.
---
This article first appeared in the Wall Street Journal.
This article was also published on FEE.org. Read the original article.