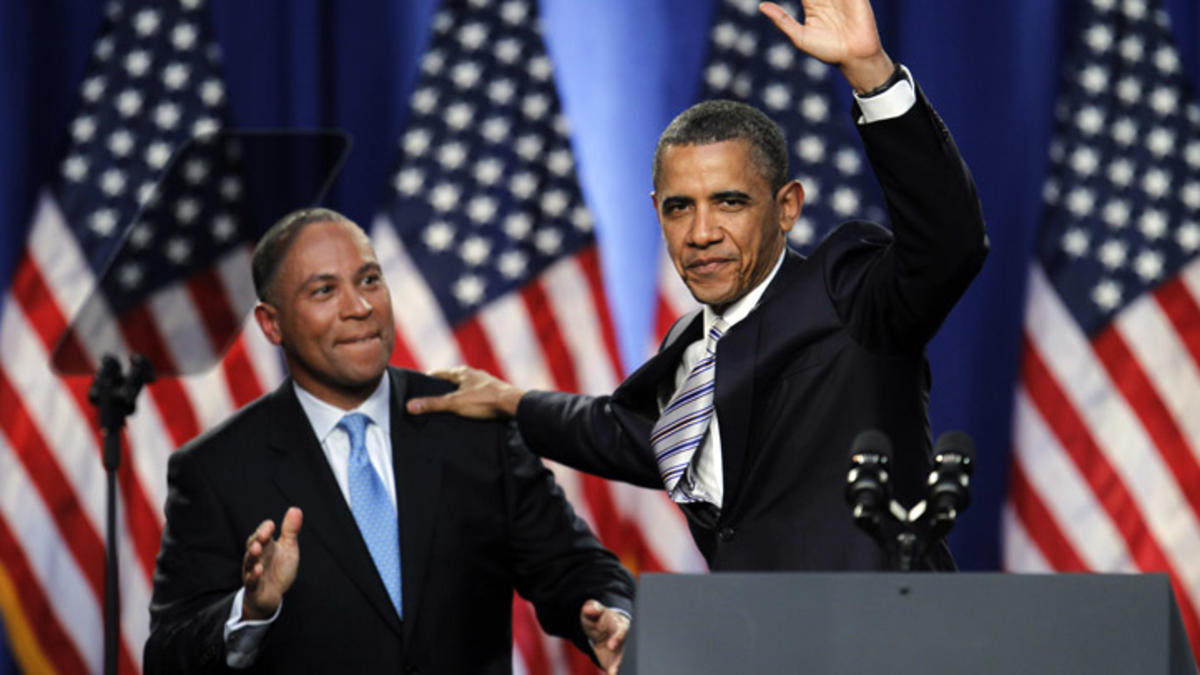 Has grassroots democracy become an afterthought for Democrats?
Is America ready for "another" Black president?  Some leading Democrats, including former President Obama, already have one in mind:  former two-term Massachusetts governor Deval Patrick.
In fact, they're busy working behind the scenes to promote Patrick's candidacy, even though the would-be nominee has yet to indicate publicly whether he's genuinely interested in the job — and the election is still more than three years away.
Patrick is no household name among the Democratic rank-and-file.  But he's the darling of long-time Obama boosters and operatives like Valerie Jarrett, who played a powerful and controversial role in Obama's recent administration.   David Axelod, the former president's one-time campaign manager, is also promoting Patrick's candidacy.
But their effort to launch what amounts to a pre-emptive nominating "coup" is already producing a backlash from other Democrats still smarting from their party's heavy-handed attempts to tilt the process in favor of Hillary Clinton in 2016 – with disastrous results.
"I want to see a wide-open a process where there are no front-runners," Democratic strategist Jim Manley said in a recent interview with The Hill. "The idea that anyone is out there pushing for one person or another is a mistake."
Jamal Simmons, a long-time Obama supporter, agrees.  "There is little appetite in the party to settle on a candidate early," he insists.
But the push by Obama's inner circle to anoint Patrick also reflects the stark reality that the Democrats are playing defense now — with an aging leadership bench.  Bernie Sanders still has a reservoir of support that he has moved to consolidate in recent months.  But like Warren, the darling of party liberals, he's not a unifying figure.  Former vice president Joe Biden clearly is, but his time has probably passed, most observers say.
And Clinton is widely considered to be near-radioactive after last spring's embarrassing campaign to reclaim the mantle of party standard-bearer.
All four figures are veteran Washington politicians approaching 70 and beyond.  Even Sanders and Warren, despite their fiery anti-Trump rhetoric, often sound tired and bitter on the stump.  In a party that lost White millennial voters to Trump, 48-43 – its worst showing with this demographic in decades – there is a pressing need to find a candidate that looks and sounds like a forward-looking visionary.