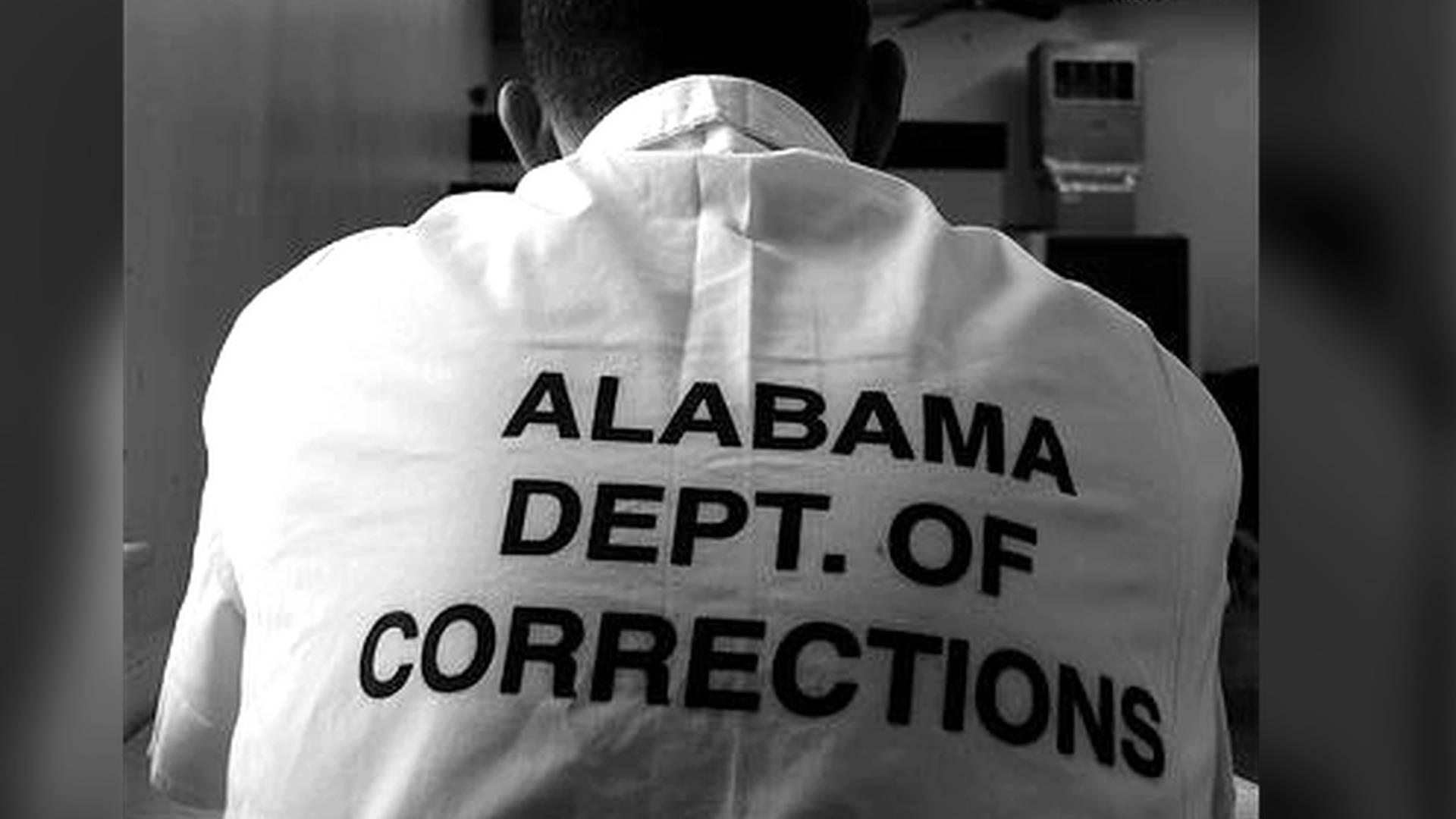 Continue to remember those in prison as if you were together with them in prison, and those who are mistreated as if you yourselves were suffering. -Hebrews 13:3 (NIV)
Alabama's prison system was established in 1839, as a legislative act, with the first state penitentiary, a 208-cell facility, being built in Wetumpka in 1841. The first inmate's offense? Harboring a runaway slave, which resulted in a 20-year sentence. The early inmate population of Alabama's prison system was comprised of white immigrants (99%) and Free Blacks (1%). Just after the Civil War, during Reconstruction, the prison population flipped from 1% to 90% Black.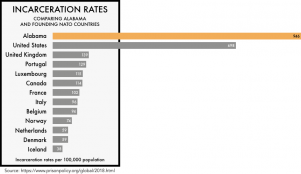 Today, according to the non-profit, non-partisan organization, Prison Policy Initiative, Alabama's incarceration rate is significantly higher than every founding NATO country, including the United States. And people of color are disproportionately represented in the Alabama State Prison system.
On April 3, 2019, the Department of Justice Civil Rights Division and U.S. Attorney's Office of the Northern, Middle, and Southern Districts of Alabama "concluded that there is reasonable cause to believe that the conditions in Alabama's prisons for men violate the Eighth Amendment of the U.S. Constitution." The Assistant Attorney General Eric Dreiband for the Civil Rights Division went on to state, "Our investigation found reasonable cause to believe that Alabama fails to provide constitutionally adequate conditions and that prisoners experience serious harm, including deadly harm, as a result." More specifically, Alabama's men's prisons are grossly overcrowded, extremely violent, and negligently understaffed.
Based on the most recent available annual report from the Alabama Department of Corrections (DOC), state prisons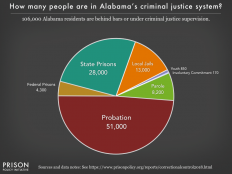 remain overcrowded despite population declines over the last four years. A strained probation and parole system, and crumbling infrastructure are factors contributing to this continued overcrowding. LaTonya Tate, a 2018 Soros Fellow, is actively working to reform Alabama's parole and probation system, to address this issue.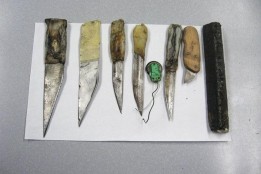 Regarding prison violence, Alabama prisons have the highest prison homicide rate in the nation. The Equal Justice Initiative (EJI) reported over the last two years, 24 people have been murdered in Alabama's prisons, which is 10 times the national average. Additionally, there are hundreds of reports from inmates of stabbings, sexual assaults, and many other forms of violence that have become rampant. EJI cites understaffing as a major source of prison violence.
According to Alabama DOC data, the inmate to corrections officer ratio is roughly 14 to 1, well above the national average of 4 to 1. In 2014, the Southern Poverty Law Center and the Alabama Disabilities Advocacy Program filed a lawsuit on behalf of i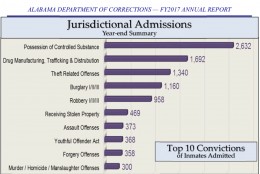 nmates with mental illness. Three years later, U.S. District Judge Myron Thompson ruled Alabama's DOC violated the Eighth Amendment's prohibition of cruel and unusual punishment, largely due to mental health professional and corrections officer staff shortages.
The Alabama Department of Corrections 2017 annual report, states most inmates in Alabama's prisons are incarcerated due to non-violent offenses, with drug related convictions being the most common. Yet upon entering these facilities, the threat of violence looms heavily on every inmate. The mental and physical health of these individuals are constantly in jeopardy.
The dysfunction which characterizes Alabama's Department of Corrections is ultimately making our communities unsafe. It is time those on the outside get concerned and vocal about what is happening behind prison walls, because it ultimately affects us all. We can no longer afford to turn a blind eye.