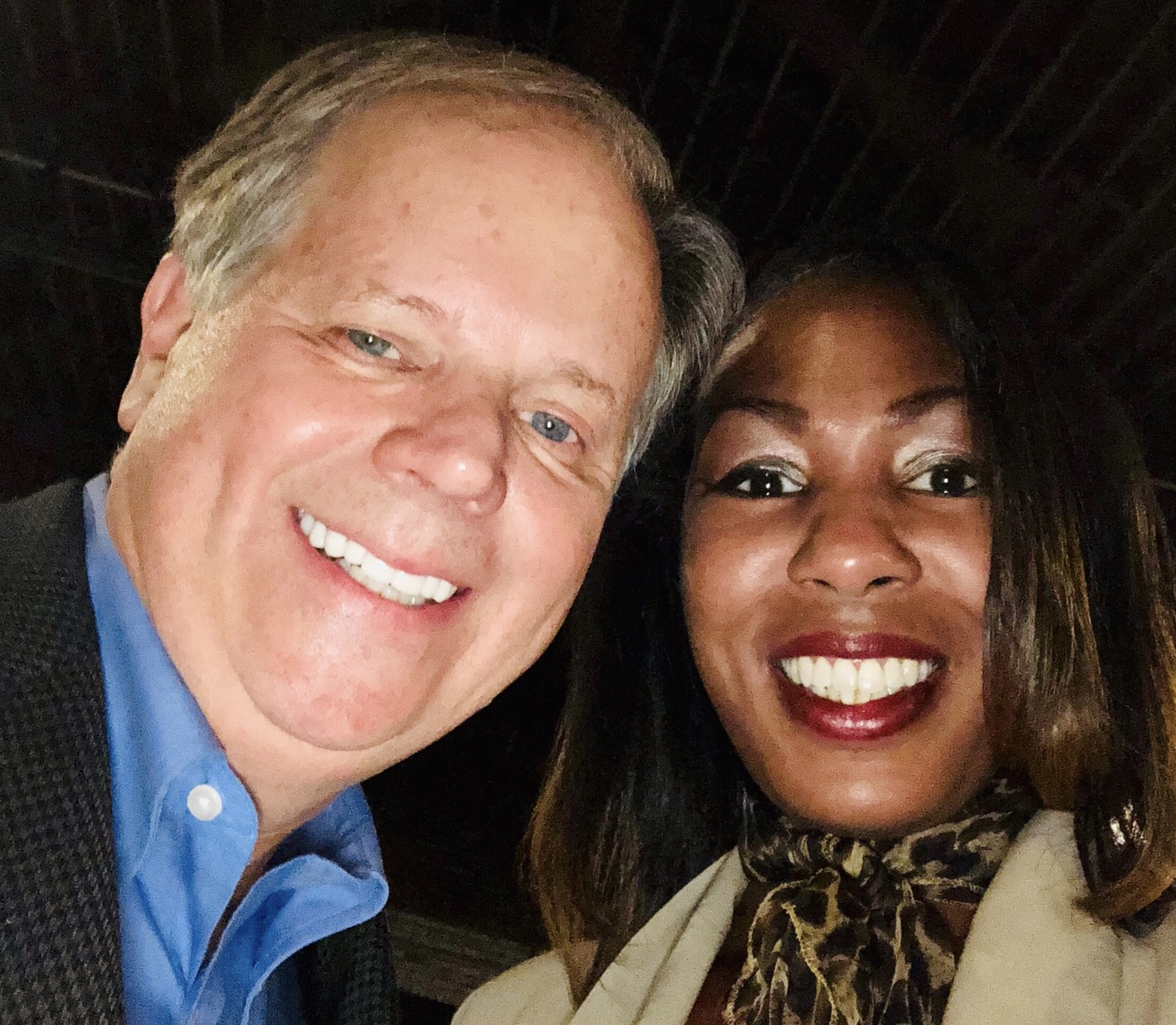 "When black women win victories, it is a boost for virtually every segment of society." ~Angela Davis
On 12.12.2017, the world watched the seemingly impossible happen in an Alabama special election for the U.S Senate seat vacated by Jeff Sessions upon his appointment to U.S. Attorney General. On this day, Roy Moore and Doug Jones, two candidates who could not have been more opposed to each other, brought over a million voters to the polls. Although many pundits outside the state spent the weeks leading up to the election highlighting all the reasons why Roy Moore was almost guaranteed the victory, countless volunteers and organizers were canvassing and phone banking for Doug Jones. Individuals from all walks of life logged time and miles in support of the Democratic candidate, and within hours of polls closing on December 12th, the world learned Doug Jones defeated Roy Moore.
As news of this stunning upset spread, and exit numbers were made public, Black women became the celebrated victors, as 98% of this group voted for Doug Jones. For most of December 13th, numerous news outlets reported on this story, and multiple hashtags including the terms "BlackWomen" and "ThankYou" were trending. In a tweet posted the morning after the election, Tom Perez, the Democratic National Committee chairman stated, "Let me be clear: We won in Alabama and Virginia because #BlackWomen led us to victory. Black women are the backbone of the Democratic Party, and we can't take that for granted. Period."
Let me be even clearer.
No doubt, Black women supporting Doug Jones at the polls played a major role in his election to the U.S. Senate. Yet even more crucial, was the support Black women gave in the weeks and months leading up to the special election. It was this group that was instrumental in ensuring Black voter turnout exceeded the numbers seen when Barack Obama was on the ballot. Whether part of a major organization, or acting independently, Black women, including myself, ensured 41% of Black registered voters cast their ballots in support of Doug Jones, which made all the difference.
Like many Black women in Alabama, I was motivated to canvass and phone bank for Doug Jones. Partially driven by the racist stance of Jones' opponent Roy Moore, who was also alleged to have perpetrated sexual abuses against teenage girls, I was determined to ensure a better future for my four children through my political engagement. Throughout the weeks I volunteered, I met several leaders within Alabama's Democratic organizations, and became even more proficient in using new campaign technologies. I knocked on over 100 doors, organized canvassing teams, and made hours of phone calls. I was all in.
On Election Night, my children, my mother, and I attended the Watch Party hosted by the Talladega County Democratic Party. There was a nervous excitement throughout the night. When MSNBC announced Doug Jones had won our Republican leaning county, the room was electrified. Several people in attendance were aware of the canvassing work I had done and congratulated me and my team on our efforts. Within a few weeks of the election, I was recognized at a multi-county event for the role I played in securing Doug Jones' victory in Talladega County; an event which changed the course of my life.
It was on this night that the event host challenged everyone present to consider running for office as a Democratic candidate during the Midterm Election cycle. Dr. Doug McConatha, an attendee I met that evening, believed that was a divine message for me. Within days, he and the Talladega County Democratic Party chair met with me to discuss my interest in running for public office. They both believed my professional background and personal factors made me an ideal candidate for a State House or U.S. Congressional seat. After consulting with my family, I took the leap into politics as a candidate for the U.S. House of Representatives.
Although I did not win my Democratic Primary, my campaign garnered 11,134 votes, engaged voters throughout the state, and raised pressing concerns that the party must address moving forward into 2020. I went on to become the Birmingham Regional Field Director for the Democratic Gubernatorial nominee, expanding my reach in Alabama politics.
Doug Jones' victory became a touchstone inspiring a record number of Black women to run for office in Alabama, and challenging Black women throughout the nation to stand up and be counted. As Tom Perez stated, Black women are the backbone of the Democratic Party. Doug Jones' defeat of Roy Moore on 12.12.2017 highlighted this fact.
As I look back on the election that shocked the nation, I smile in amazement at how a campaign went on to shape the trajectory of my life, and the lives of Black women throughout the state. And following the Midterm Elections, it is clear the reverberations of December 12th went from the Heart of Dixie to every corner of the nation.
I feel blessed to have been part of this moment in politics.