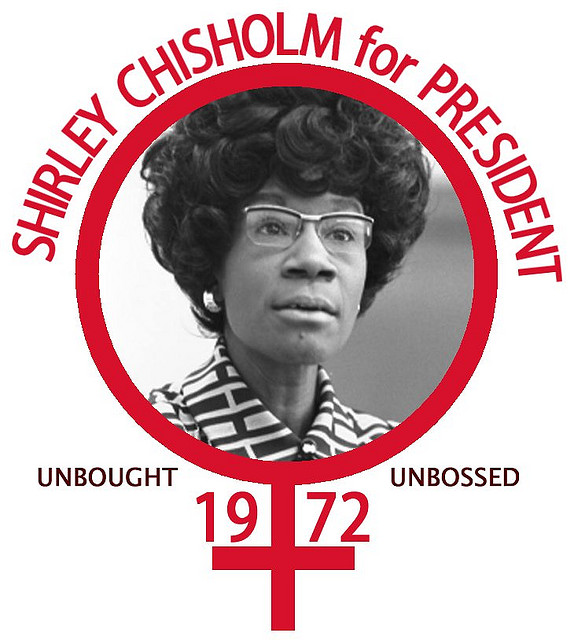 "Where there is a woman, there is magic" ~Ntozake Shange, American playwright and poet (1948-2018)
Within American politics, 2018 has proven to be the year of the Black woman. From coast to coast, Black women have been wielding their influence as political candidates, strategists, and staffers. Since Doug Jones' stunning rise to U.S. Senator during an Alabama Special Election in December 2017, Black women's influence within politics has been the subject of much discussion. And as the 2018 Midterm Elections approach, we are a week away from potentially seeing history made again with the election of Stacey Abrams as Governor of Georgia, and unprecedented numbers of Black women taking office at the Federal and State levels.
From being candidates at the top to the bottom of ballots around the country, to spearheading Get Out The Vote efforts, Black women are having a major influence within American politics. But this influence is not a new phenomenon. For over 200 years, Black American women have engaged in American politics. In preparation for this new wave, let us pay homage to four Black women of the past who rocked American political history.
Elizabeth Freeman
Elizabeth "Mum Bett" Freeman (1742-1829), was an enslaved woman who challenged the U.S. Constitution and the state of Massachusetts by suing for her freedom in 1781. Mum Bett's bold move came just 8 years after a group of Black citizens of Boston organized a petition against slavery, which was initially turned down. In 1780, Massachusetts became the first state to adopt a constitution. Within this document, the guarantee that "all men are born free and equal and have certain natural, essential and unalienable rights" was included. Mum Bett learned about this language in the state constitution shortly after it was adopted, and sought the help of future U.S. Senator, abolitionist, and attorney Theodore Sedgwick to sue for her freedom. On August 21, 1781, Elizabeth Freeman's case came before the Court of Common Pleas, and one day later, the jury granted her freedom and 30 shillings.
Ida B. Wells
Ida B. Wells (1862-1931) began her career as a school teacher, but after she challenged the Chesapeake & Ohio Railroad in court and won, she was thrust into the role of activist/journalist. Though her most noted work involved the criminalization of lynching culture and co-founding the National Association for the Advancement of Colored People (NAACP), she was also an early opponent of Jim Crow Segregation Laws. In 1913, Wells and other Black leaders met with President Woodrow Wilson to challenge segregation laws and the hiring practices that separated the races, particularly within federal employment. President Wilson vaguely assured them he would consider their positions, yet segregation only worsened in the following year. In addition to being a trailblazer against segregation, she was an early leader in the suffragist movement that led to constitutional amendments granting various groups in the U.S. the right to vote. Wells was also instrumental in the shift of Black Americans being largely Republican to largely Democrat.
Mary McLeod Bethune
Mary McLeod Bethune (1875-1955) was born in South Carolina to parents who were formerly enslaved. In 1904, after completing her college education, Bethune opened a school for Black girls in Daytona Beach, Florida, which later became Bethune-Cookman College. In 1917, she earned her first political leadership position, by being elected Florida Chapter President of the National Association of Colored Women, a position she held until 1925. She went on to found and lead several other political organizations designed to promote the needs of Black people. During the 1930s, Bethune became a close and loyal friend of President Franklin and Eleanor Roosevelt. She used this influence to found the Federal Council of Negro Affairs, comprised of leaders from Black organizations. Known as the "Black Cabinet", this group served as an advisory board to the Roosevelt administration, as it dealt with issues facing Black Americans. Throughout this time Bethune had unprecedented access to the White House.
Shirley Chisholm
Rep. Shirley Chisholm (1924-2005) became the first Black woman elected to the United States Congress in 1968, representing her district for seven terms. In 1972, Chisholm became the first Black candidate to run for a major party's nomination for President of the United States and within the Democratic party, she was the first woman to run for the Presidential nomination. Although she did not win the Democratic nomination, Chisholm said she ran for the office "to demonstrate the sheer will and refusal to accept the status quo."