Ratings are down in the NFL — but the reality is it's not solely because of National Anthem protests.
President Donald Trump spoke to an audience in Alabama this week, in what was supposed to be a campaign rally for Senate candidate Luther Strange. Instead, Trump went off on a tangent of other issues, including the controversial protests that many NFL players are taking part in during the singing of the National Anthem.
"Wouldn't you love to see one of these NFL owners, when somebody disrespects our flag, to say, 'Get that son of a bitch off the field right now. Out! He's fired. He's fired!'" Trump shouted out during his rant on Friday night.
Trump continued his whining about the silent protests on Twitter this weekend (and included the NBA's Steph Curry in his complaints), sending out a series of tweets that indicate the First Amendment isn't a right he takes seriously as chief executive.
Going to the White House is considered a great honor for a championship team.Stephen Curry is hesitating,therefore invitation is withdrawn!

— Donald J. Trump (@realDonaldTrump) September 23, 2017
If a player wants the privilege of making millions of dollars in the NFL,or other leagues, he or she should not be allowed to disrespect….

— Donald J. Trump (@realDonaldTrump) September 23, 2017
…our Great American Flag (or Country) and should stand for the National Anthem. If not, YOU'RE FIRED. Find something else to do!

— Donald J. Trump (@realDonaldTrump) September 23, 2017
One tweet in particular caught my attention, in which Trump claimed that NFL ratings are down due to the protests that were sparked by Colin Kaepernick's silent crusade.
…NFL attendance and ratings are WAY DOWN. Boring games yes, but many stay away because they love our country. League should back U.S.

— Donald J. Trump (@realDonaldTrump) September 24, 2017
The absurdity of the statement, implying that the league doesn't back the United States of America, is preposterous — the huge flags that are sprawled across the fields every weekend and the military honors given out are visual reminders that Trump is full of it.
His other statement about ratings is equally absurd. Trump's statement traces back to a poll performed by J.D. Power, which surveyed almost 10,000 NFL fans asking about their viewing habits. And while it's true that a group of fans stopped watching because of Kaepernick's and others' protests, the numbers themselves are deceiving.
The poll found that, of the viewers who watched fewer games, about a quarter (27 percent) said they did so because of players kneeling during the National Anthem. But that number represents a minority of a minority.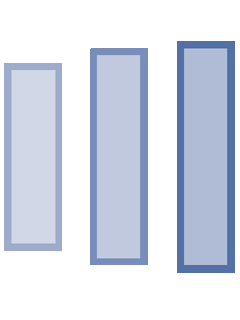 That's because only 12 percent of total fans surveyed said they watched fewer games. More than double that amount actually said they watched more games, and about 62 percent said they watched the same amount.
So, as far as lower viewership goes, National Anthem protests represent a very, very small reason for a decline in ratings. We're talking about a quarter of an eighth of viewers deciding to watch less due to the free speech expressions of NFL players. Within the poll itself, game delays and too much advertising combined for a higher percentage for explaining why there were less viewers than Kaepernick's decision to kneel.
Trump's tweets imply that the ratings dip in the NFL is due to the actions of players showing disrespect for the National Anthem and the American flag. Those protests, however, are a First Amendment demonstration against the treatment of people of color across the nation, and shouldn't be disregarded so readily by the president, who swore an oath to protect the Constitutional rights of every American.
Furthermore, the assertion is wrong: NFL viewership has declined for many reasons other than the protestations of players upset with the status quo of the country. To place all the blame on them is disingenuous. The president is either ignorant himself or purposely misleading the public, neither of which inspires much confidence.
Featured image via Gage Skidmore/Flickr, CC BY-SA 2.0