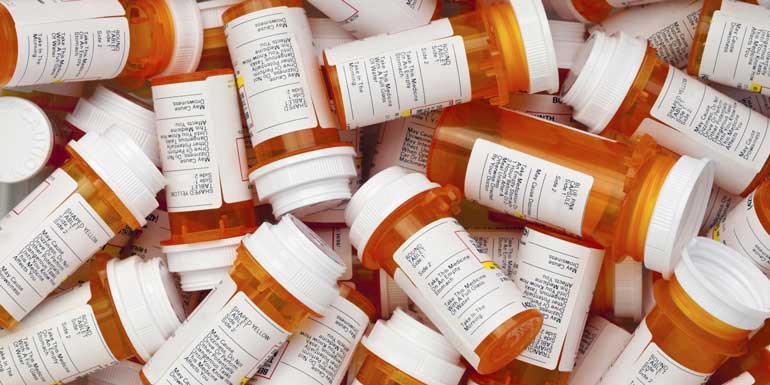 According to the Centers for Disease Control, opioid abuse has reached epidemic numbers. Although the incidence of abuse and overdose have largely affected suburban communities, controlled prescription drugs have been seeping into Hip Hop culture for two decades.
In a 1993 interview, Tupac Shakur and Arsenio Hall discussed the "movement back to marijuana" ushered in by artists including Dr. Dre with "The Chronic" album. At one point, Arsenio asked, "Is this irresponsible considering we have kids who enjoy the music?" Without skipping a beat, Tupac responded, "Parents have to do they job. Rappers, we can only do things rappers like." He went on to say, "We rapping about how we feel. We really do smoke weed. We really do see that as a way to calm these riots that we hear in our head."
Today, as 26 states and the District of Columbia have laws legalizing marijuana in some form, societal concern about youth drug use has shifted to prescription opioids.
Opioids are a class of highly addictive painkillers that include Oxycodone (trade names OxyContin and Percocet) and Hydrocodone (Vicodin). Because these prescription drugs attach to the same receptors as heroin and morphine, they present a unique risk for addiction, particularly when abused for non-medical purposes. From 1999 to 2015, the Centers for Disease Control (CDC) reported the amount of prescription opioids dispensed in the U.S. nearly quadrupled. Simultaneously, there has also been a rise in the use of heroin, particularly dangerous due to its addictiveness and high risk of overdosing.
According to the U.S. Drug Enforcement Agency, overdose deaths due to Controlled Prescription Drugs (CPDs) has reached epidemic levels. In 2015, annual overdose deaths surpassed deaths from both car accidents and guns. For individuals under age 50, drug overdose is a leading cause of death, with opioids being the cause of six out of ten of these deaths. According to an August 30, 2017 CDC report, 91 people die daily due to opioid overdoses. Approximately 80% of these overdoses have taken place in white communities. Experts largely believe this is due to this population's access to health care in general and likelihood of their physicians to prescribe narcotics. Although the opioid crisis has seemed to escape African Americans, a January 2017 Birmingham Times article reported the heroin overdose death rate among African Americans has doubled. Although this population is less likely to come to the drug through opioid addiction, the normalization of opioid use within Hip Hop culture could see a rise in this trend.
Over the last two decades, OPDs have become more common in rap lyrics, beginning with Pimp C referencing lean (codeine) on "Big Pimpin" in 1999, to Future rapping about Percocet on the summer 2017 hit "Mask Off". Like weed in the 1990s, OPDs have increasingly influenced cover art and song titles, removing the stigma and ushering these substances into the culture. Though the unique availability of prescription drugs does somewhat limit its access, when one considers individuals addicted to prescription painkillers are 40 times more likely to become addicted to the more accessible heroin, this trend becomes even more troubling.
Though less prevalent than within other genres, Hip Hop culture has witnessed the adverse affects of OPD abuse with the codeine induced overdose deaths of DJ Screw and Pimp C. Although no studies have been published suggesting a link between OPD use and Hip Hop lyrics, it is worth noting terms including Percocet, promethezine, perkys, purple, lean, and drank have become part of Hip Hop culture through popular rap songs. Here are 10 of the most popular that have guided this trend over the last two decades: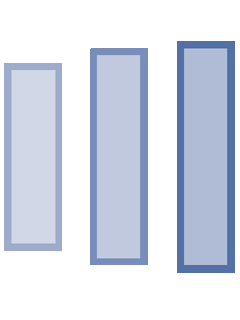 Big Pimpin' ft. Pimp C (1999)
Smokin' out, pourin' up

Keepin' lean up in my cup
Sippin' on Some Syrup by Three Six Mafia (2000)
Sippin' on some siz-erp, sip, sippin' on some, sip

Sippin' on some siz-erp, sip, sippin' on some, sip
Can't Leave Drank Alone by Z-Ro (2009)
I can't leave drank alone

It got me feening
 Drank In My Cup by Kirko Bangz (2011)
Got this drank in my cup, oh yeah
I got this drank in my cup
I got this drank in my cup, cup, cup
Servin' Lean by PeeWee Longway (2014)
Rollin' round, juugin' P's
I'm a rollin' pharmacist, I'll serve you lean
I'm rollin' round, juugin' P's
I'm a rollin' pharmacist, I'll serve you lean
The Stripper & Percocet Joint by Future (2015)
I just did a dose of Percocet with some strippers

I just poured this lean in my cup like it's liquor

I just need a whole lot of drugs in my system
No Problems ft. Lil Wayne (2016)
I just popped five Percocets and only caught a buzz
Pick up the Phone ft Travis Scott (2016)
I pour a four up
Slippery by The Migos (2017)
Pop a perky just to start up (pop it, pop it)

Pop two cups of purple just to warm up (two cups, drank)
Mask Off by Future (2017)
Percocets, molly, Percocets

Percocets, molly, Percocets