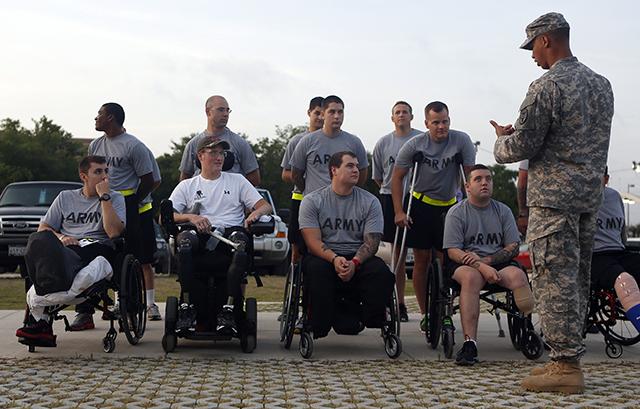 The new president deserves credit for pushing VA reform to the top of the nation's policy agenda, but major hurdles remain.
Will America's beleaguered war veterans finally get the care and respect they deserve?
In a promising sign, President Trump has made overhauling the Veteran's Administration (VA) – the nation's second largest government bureaucracy – a top White House priority. The new administration has already signed bipartisan legislation to streamline health care delivery, even allowing veterans to access private care at public expense, in part, to expedite their claims, which have suffered from enormous backlogs in the past.
And in May, the administration signed an executive order that grants the incoming VA secretary expanded authority to fire under-performing VA officials and also makes it easier for agency whistle-blowers to come forward to expose VA waste, fraud and abuse.
It's been a long time coming.
Every election cycle, it seems, politicians in both parties extol the sacrifices of America's "brave fighting men and women" on behalf of the nation. They highlight the mental and physical anguish that veterans so often endure once they return home. And they bemoan the corruption and inefficiency of the federal agency charged with providing them with medical care, compensation and benefits for their dedicated service.
But after the election is over, it's often back to business as usual.
The current push for VA reform didn't start with Trump. It began in early 2014 with revelations that at least 40 veterans had died at a VA hospital in Phoenix because of extreme delays in processing their requests for medical care. That opened up a veritable floodgate of investigations into waste fraud and abuse at VA hospitals nationwide – including charges that VA field managers were covering up medical care delays – even maintaining secret waiting lists – all the while collecting fraudulent "performance" bonuses.
The resulting scandal – the worst in the VA's history — forced a highly respected general, Eric Shinseki, to step down in May 2014. In addition, a 15-member Commission on Care was established to set out a comprehensive reform agenda that led to sweeping bipartisan legislation, much of it propelled by one of Trump's current Democratic nemeses, Bernie Sanders, who chaired the Senate's veteran affairs committee, in conjunction with the GOP's own veterans' champion John McCain.
The new Trump moves do not necessarily represent a sharp break with past bipartisan recommendations – but in time they could presage a decided shift. Trump is no longer pushing for a complete "privatization" of the VA, as his most conservative supporters, including the Koch brothers, have proposed.
But his call for increased reliance on doctors and hospitals outside the VA orbit has long-time VA advocates as well as veterans groups worried. And granting increased authority to the VA secretary to fire employees may conflict with long-established civil service rules.
Trump appears to be proceeding cautiously.  Instead of naming a corporate outsider – or his reality TV protégé Omarosa — to head up the troubled agency, he tapped David Shulkin, the reform-minded chief of the VA's health division, which accounts for 90% of the VA budget and was the epicenter of the 2014 scandal.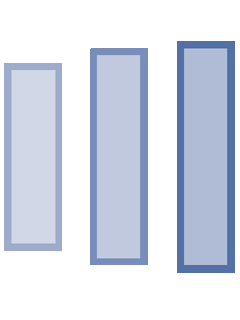 In effect, Trump has signaled that he plans to compel the VA to reform from within, under aggressive new leadership.  But he's using threats of dismantlement – and the appointment of some top Koch-funded consultants as senior policy advisers to Shulkin — as a Sword of Damocles to hold over the agency's head.
Politically, there's a lot at stake here. Trump, by all accounts, carried the veterans' vote — a whopping 23 million voters, including veteran dependents – by as much as 2-1 over Clinton last November. That reversed an earlier trend which saw many recent war veterans tilting toward the Democrats.
Together, the White House and the GOP are anxious to consolidate these gains – one explanation, albeit a cynical one, for Trump's latest high-profile moves.
How easy is it to carry out real reform at the VA? Since the Phoenix scandal, agency officials have bragged about drastically reducing past backlogs in veteran care – but, in fact, the backlogs are growing again. And though the VA is shifting to a paperless disability ratings system, with new medical assessment tools that in theory should drastically reduce the time it takes for qualified veterans to receive care, the evidence suggests that much of the VA bureaucracy is resisting these changes.
This is a familiar pattern, documented in full in past investigative reports (see, for example, this 2015 GAO report).
There's also the question of cost. New initiatives, including proposals to hire some 200,000 new VA clinicians, will require a steadily rising VA budget, which could place Trump at odds with conservatives – and even some Democrats — who think improved operational efficiency not more government spending is the solution.
The cost of transition to electronic filing has already exceeded the amount originally budgeted by over a $1 billion, setting off alarm bells in Congress,
Trump deserves credit for pushing VA reform to the very top of the nation's policy agenda. The push also comes at a time when veterans of the Iraq and Afghanistan wars are swelling VA rolls amid reports of rising cases of PTSD and other new health challenges.
Pressure for meaningful reform at the VA can only grow in the months ahead.  And so will pressure on the Trump administration to deliver in a way that has largely eluded its predecessors.