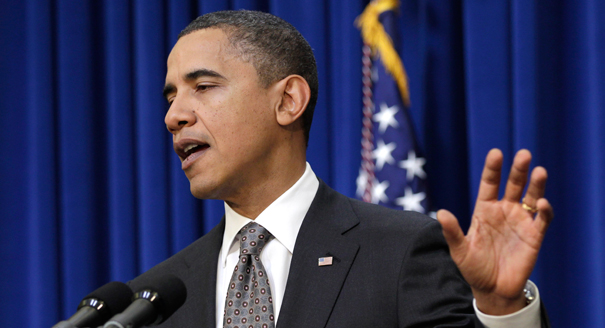 President Obama congratulates Michael Phelps.
After U.S. swimmer Michael Phelps won a record-breaking 19th Olympic medal, he was surprised and delighted to be contacted by the President of the United States in a "tweet."
"Congrats to Michael Phelps for breaking the all-time Olympic medal record," President Barack Obama tweeted via the social media platform Twitter. "You've made your country proud. –bo".
Mr. Phelps tweeted back: "Thank you Mr. President!! It's an honor representing the #USA !! The best country in the world!!"
The Olympian Phelps has won a stunning 20 career medals.  His performance in Thursday night's the 200-meter individual medley earned him his 16th gold Olympic medal.
Mr. Phelps sent another thanks to President Obama and many other people from around the world for their "mentions" on Twitter.
"Obviously, I wanted to say thank you to all of my friends. Obama, [Spain's Gerard] Pique the soccer player, a bunch of athletes, figures from all over the world that were sending things. It was pretty cool," he said, according to the Los Angeles Times.
The Times of India reports that the International Olympic Committee and The British Olympic Association have encouraged athletes around the world to use Twitter to promote the Olympics.  The IOC has described the 2012 Games as the most "social and tech-savvy Olympics ever."
As the tweet to Michael Phelps demonstrates, Barack Obama's Twitter account has provided a modern and widespread way of connecting with people inside and outside U.S. borders.  According to "Twiplomacy," a Twitter site that studies the use of Twitter by world leaders, Barack Obama has the most Twitter followers of any world leader.  His account, @BarackObama, has over 18 million followers, and is run by Obama campaign staff members.
President Obama has personally used his Twitter account to contact individuals on other important occasions, such as when he sent his public condolences regarding the death of one of his long-time campaign aides.  He rarely sends his own tweets and when he does he signs them with "bo."
The influence the Obama campaign wields through this account is exemplified by the time his staff sent a tweet quoting Mr. Obama as saying "same-sex couples should be able to get married," which then became the most re-tweeted message to date – more than 62,000 times.
The use of Twitter for political reasons has been a hot topic since Twitter usage spiked significantly during the 2008 elections and again during the 2012 election cycle.  The increase in Twitter use by voters and Mr. Obama alike has spurred an increase in usage by many political candidates and inspired the creation of the new Twitter Political Index or "Twindex" that monitors political sentiment on Twitter.