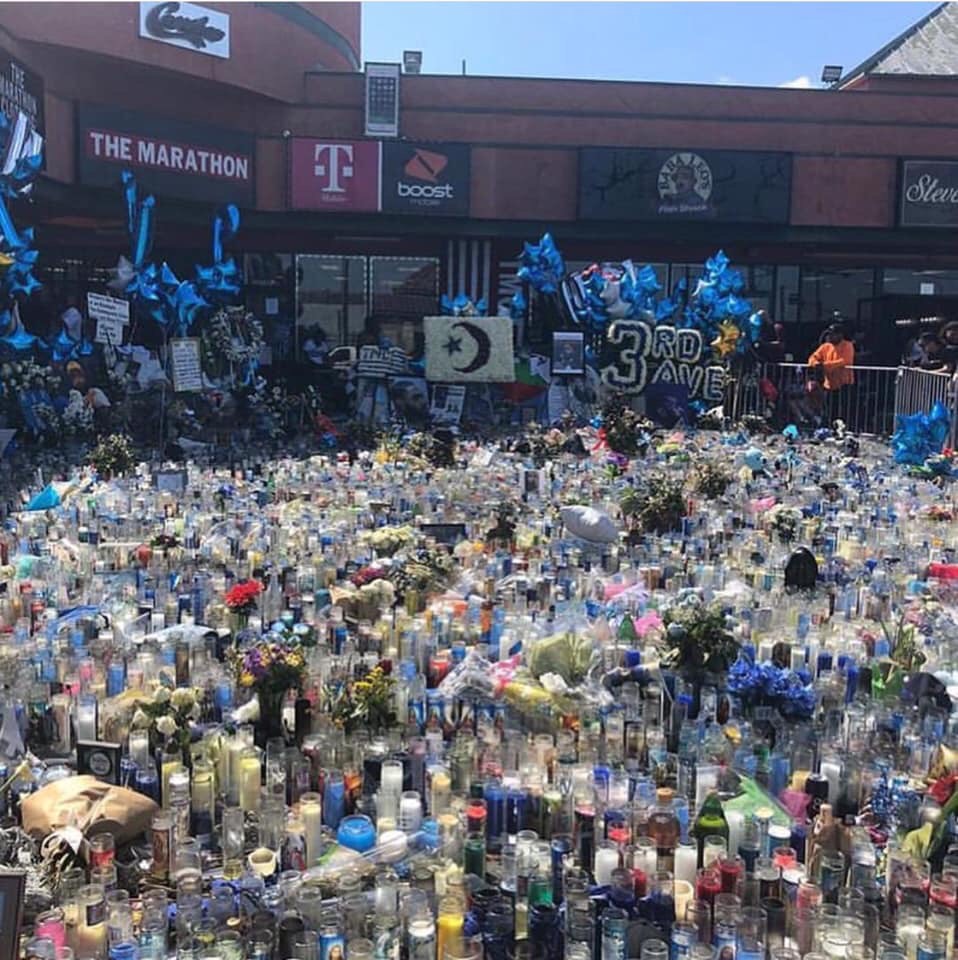 "The best thing you can do for a person is to inspire them. That's the best currency you can offer: inspiration." ~Nipsey Hussle
Ermias Joseph Asghedom, known to millions as Nipsey Hussle, was a rapper, entrepreneur, and visionary who died on 3.31.2019 at the age of 33. His untimely death shocked the world, and his influence on Hip Hop culture was widely celebrated in the days after his murder.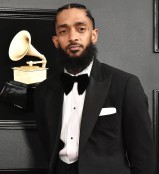 While 15,000 mourners were present at the service on 4.11.19, Nipsey's family allowed cameras to stream the funeral service, so millions more witnessed Hip Hop as a spiritual practice, via the first major televised Homegoing for a Hip Hop artist. Very apropos when one considers Nipsey's strong generational connection to spirit, and his larger vision for the culture. For millions, this melding of Hip Hop culture and spirituality was novel, however Hip Hop as a spiritual act has been practiced and taught for over 20 years through The Temple of Hip Hop.
The Temple of Hip Hop was established to be a Hip Hop preservation society and urban ministry whose aim was "cultural expansion and spiritual development of Hip Hop". And with further study of the Temple of Hip Hop's origins, the circumstances surrounding Nipsey's death bring the spirit of Hip Hop full circle, offering a divine path for moving forward as a culture.

Though formally established in 1996, the Temple of Hip Hop's origins began in 1989 with the Stop the Violence Movement's song, "Self-Destruction", made up of an all-star lineup of East Coast rappers including  Doug E. Fresh, M.C. Lyte, Public Enemy, and KRS ONE among many others. This historic move promoted unity within Hip Hop through non-violent conflict resolution, summits, and conferences. It was at this time that Hip Hop began to be referred to as a "culture".
The Stop The Violence Movement went on to inspire the West Coast peace anthem, "All in the Same Gang," featuring N.W.A., Digital Underground, and M.C. Hammer. This was followed up by the 1991 Human Education Against Lies (H.E.A.L.) movement, which "advocated the conduct of advanced civilization within the Hip Hop community and human ingenuity over destructive technologies and technological dependency." By 1994 it became clear Hip Hop was something that was lived, which led to the "I am Hip Hop" philosophy in 1994 and the establishment of the Temple of Hip Hop two years later.
And the Temple of Hip Hop laid a foundation that the transition of Nipsey Hussle has brought full circle.
"The best thing you can do for a person is to inspire them. That's the best currency you can offer: inspiration. So, when a person can rely on you for that, that empowers them in every realm of their life. Being inspired. It empowers them in their relationships, in their business, in their art, in their creativity. It empowers them because without inspiration, you're dry."
Our beautiful culture, described as our "independent collective consciousness" in the Hip Hop Declaration of Peace traveled across oceans and centuries to meet us here in this moment. It is a culture that, at its core, is about love, peace, collective work, ingenuity, beauty, and empowerment, created to celebrate our divinity. And by moving with intention, Nipsey's life, death, and memorial can catapult us to even higher elevations of Hip Hop.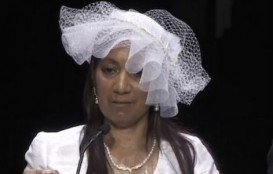 During her reflections at her son's memorial service, Angelique Smith, Nipsey's mother, stated "I know that we are all divine creatures. We are all divinity within. We don't need to look to the sky for a god. God is within. I have perfect peace. I am happy. I'm complete. I am strong. And if I can feel this way, so can you."
And she was right.
It is now on us, those of the culture, to carry on the legacy of the Temple of Hip Hop and Nipsey Hussle, by honoring and practicing the spiritual side of Hip Hop. Asé.