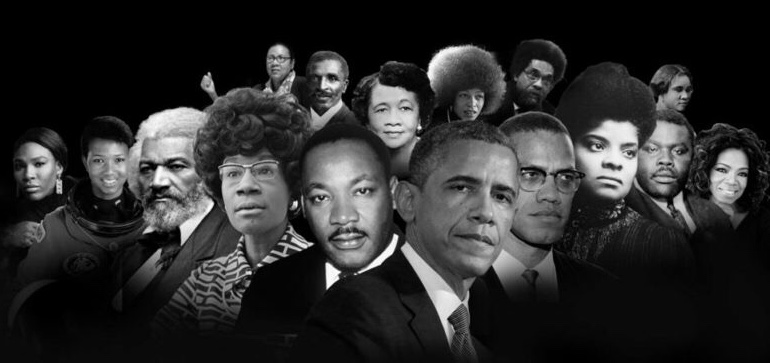 "If a race has no history, it has no worthwhile tradition, it becomes a negligible factor in the thought of the world, and it stands in danger of being exterminated." ~Dr. Carter G. Woodson (The Father of Black History)
In 1926, during the second week of February, historian Dr. Carter G. Woodson launched an initiative he called "Negro History Week." His goal was to promote the teaching of Black Americans' historical contributions to children in public schools. This week was chosen because Black communities, beginning in the late 1800s, used this time between February 12th and 14th to celebrate the birthdays of President Abraham Lincoln and Frederick Douglass.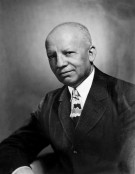 Negro History Week was not widely accepted at the outset. However, as noted in The Journal of Negro History, by 1929, Black churches nationwide and the Department of Education in "every state with considerable Negro population," with the exception of two, supported the celebration. Over the next several decades, Black history clubs began forming and excitement about Negro History Week continued to spread, with mayors across the country endorsing it as a holiday.
The first call to make Negro History Week, Black History Month came in February 1969 by Kent State University students. One year later, the first Black History Month was celebrated from January 2, 1970-February 28, 1970 at Kent State University, and nationwide over the next six years. Black History Month was recognized by President Gerald Ford during the United States Bicentennial in 1976, at which time he challenged all Americans to "seize the opportunity to honor the too-often neglected accomplishments of Black Americans in every area of endeavor throughout our history."
While initially launched as a school-based movement, Black History Month is now part of the fabric of our nation, influencing every facet of our culture from entertainment to business. Although Dr. Carter G. Woodson did not live to see its metamorphasis, passing away in 1950, his vision of the nation celebrating the contributions of Black Americans through the study of history has come to pass. And in the decades since being recognized by President Gerald Ford, Black History Month has become part of the larger world culture, as well.
In 1987, the United Kingdom became the first country outside of the U.S. to celebrate Black History Month. Ghanaian-born analyst Akyaaba Addai Sebo launched Black History Month in London, in coordination with the Greater London Council, after seeing Black History Month celebrated during a 1970s visit to the U.S. Unlike in the States, Sebo chose October as Black History Month because traditionally, this is the month when African chiefs and leaders gather to settle their differences. It is also the time when children return to school, and he wanted the celebration to foster pride in Black children as they began a new academic year.
In December of 1995, Canada's House of Commons recognized February as Black History Month, following an unanimously approved motion made by the first Black Canadian woman elected to Parliament, the Honourable Jean Augustine. In 2010, Black History Month was first initiated in Cork, Ireland, a leading town during the abolitionist movement of the 19th century. Following the success of this 2010 initiative, Ireland became the latest country to officially celebrate Black History Month in 2014.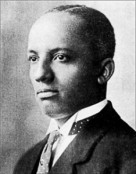 Dr. Carter G. Woodson, the Father of Black History, was born just 12 years after emancipation in Buckingham County, Virginia, to formerly enslaved parents who could neither read nor write. He was largely self-taught until 1895, when at the age of 20, he entered Douglass High School in West Virginia. Seventeen years later, he graduated from Harvard with a doctorate degree, becoming only the second Black person to accomplish this feat at the time. Over the next 20 years, Dr. Woodson firmly cemented his legacy through several endeavors, most famously the establishment of Negro History Week.
As Black History Month kicks off in three countries, it is time the African Diaspora truly lives out Dr. Woodson's quote from the Mis-Education of the Negro:
"Real education means to inspire people to live more abundantly, to learn to begin with life as they find it and make it better."
Happy Black History Month!