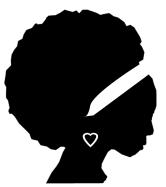 "There is a kind of strength that is almost frightening in black women. It's as if a steel rod runs right through the head down to the feet." ~Dr. Maya Angelou
The wide reach of the #MeToo movement has exposed the strong hold of sexism in male dominated industries. It has shown us that power structures and cronyism control who gets the opportunity and the check, and at what costs. As the Mother of Hip Hop Psychology, who is also Black and female, this strong hold has presented an uphill battle throughout my career.
Whether attempting to secure funds or placement, being a Black woman outside of the gentleman's network, confident in my ability and aware of my worth, has likely influenced many of the "no's" I have received and attempts by men in power to ignore my influence as a trailblazer. From professors shutting me out of publishing opportunities to the #HipHopEd community only inviting my perspective when the topic is "Women in Hip Hop", claiming my professional space has been a journey of perseverance. Even with my experience, impressive credentials and knowledge within community organizing, men in positions of power often attempt to stifle my voice and influence.
The silver lining has been the women who I have met and worked with over the years.
Throughout my noteworthy career, which spans about 9 years, my greatest opportunities have come from other women; typically, other Black women. And I am forever grateful for the support of my sisters. They have allowed me to create my own lane and push the field of psychology into the 21st century. In addition to the many women who have helped to build my brand, there have been a few good men, who support my work and collaborate without hesitation. Yet, the new ground I am breaking has men standing guard at the gatekeeper's post. And I know my story is not unique, as many trailblazing women have experiences like mine.
This is why I have been encouraged in the last few days by the love being shown to Black women, following the election of Doug Jones to the U.S. Senate; which as fate would have it, I played an active role in. It is important that in this moment, when hashtags like #BelieveBlackWomen are popular, we remember supporting the work of Black women goes beyond words of gratitude, and ultimately benefits us all.
As a Black woman, who is also a divorced mother of four, I face unique challenges and pressures that fuel my determination, in spite of attempts to shut me out. It is this fuel that leads me to encourage myself, and other women making waves in any industry, to keep pushing and believing. As the nation continues to reconcile the relationship between patriarchy, power, and abuse, let's be honest and support what is real. Black women have influenced every aspect of culture without the accolades or even the paychecks. It is time to disseminate credit and compensation where it is due, and not just empty words of praise.