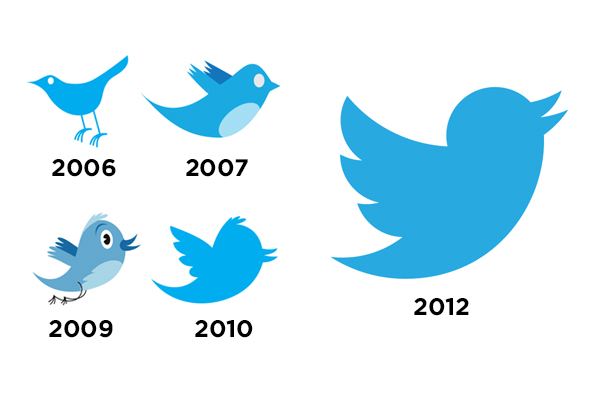 "If you are silent about your pain, they'll kill you and say you enjoyed it." ~Zora Neale Hurston
Twitter, founded in 2006 by Jack Dorsey, Noah Glass, Biz Stone, and Evan Williams, is a social networking platform that allows users to share information via messages called "tweets". From 2007 to 2012, usage increased from 20,000 tweets per day to 340 million tweets per day. Since the 2014 murder of Michael Brown in Ferguson, MO and the growth of the #BlackLivesMatter movement, which began on the social media site, Twitter has been more widely recognized as a hub of social activism. With the election of Donald Trump, Twitter is now a reputable source of news, as the person occupying the highest office in the land regularly uses his personal account to harass private citizens, address world leaders, and make announcements once reserved for formal briefings.
For those of us who began utilizing the platform before the big boom of 2012, this new Twitter is almost unrecognizable. And like all things that stand the test of time, it is important to recall how we got to where we are. So today, October 13, 2017, as the #1 trending topic in America was #WomenBoycottTwitter (established in response to Rose McGowan's Twitter account being suspended), I am choosing to remember the Golden Age of Twitter, 2009-2012, a safe space where users supported each other and our work.

Twitter, during the Golden Age, was a refuge for many "woke" 20- and 30-somethings, before being woke was fashionable. An era when Black Twitter existed, but was our underground railroad. A private, public cove where we connected with likeminded people for the love of human contact, growth, and elevation. When Feminista Jones was known for health and exercise, Kola Boof validated the experiences of Black women, and Talib Kweli was all about the music. When Diddy and Ashton Kutcher were in a race to see who would reach 1 million followers first, and fans could debate their favorite artists and both walk away having learned something.
The Golden Age of Twitter, when we were excited to take the risk, and meet up in person, even willing to travel hundreds of miles to make that happen. In some instances, relocating and living together for extended periods of time. Or on the end of the spectrum, building companies and brands across borders, without ever having met in person. Inspiring each other to be great despite the doubts of those in our physical circles.
Before "hashtag" was a word, but was a thing. While Trayvon Martin was a carefree teenager living life, we vigorously tweeted to make the names of African Americans slain by the police "trend." People including seven-year-old Aiyana Stanley Jones, murdered while she slept on her grandmother's couch by Detroit police during the taping of The First 48. And Oscar Grant, murdered by police in front of hundreds of people on a subway platform in the Bay Area. And Troy Davis, killed by the State of Georgia after years of protests and court battles.
The Golden Age of Twitter was our formal introduction to the 21st century. Confirmation that something new was on the horizon, and 20th century paradigms were shifting. A time to explore and learn as much as possible about nutrition, philosophy, art, history, culture, and relationships. It was uncharted terrain that somehow felt eerily familiar. A family away from home that offered inspiration and food for thought.
During Twitter's Golden Age, I was a homemaker, dutiful wife, and mother of 4 young children, working feverishly to submit the final edits of my book to my publisher. Twitter became my sanctuary. I could login and enter a circle of empowerment. I connected with other young mothers whose worldviews were similar to my own, and we became each other's biggest advocates. I was introduced to other visionaries who challenged me to see myself as I really was. So today, instead of boycotting the platform that helped me evolve into the person I am, I will remember the positive aspects of the Golden Age of Twitter, and continue using my voice to bring truth to power. Because remaining silent is not an option for me.