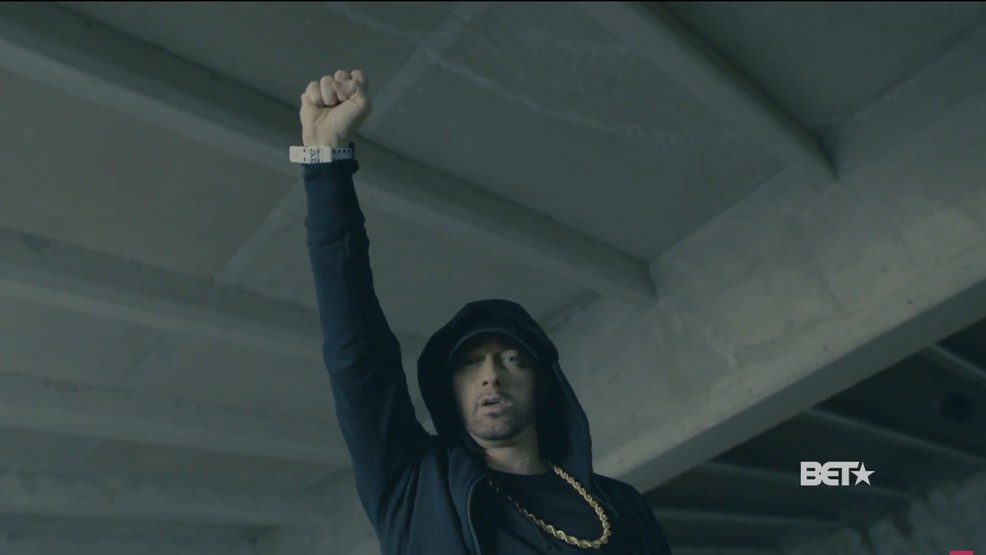 "What makes me saying 'I don't give a f***,' different from Patrick Henry saying 'Give me liberty or give me death?' What makes my freedom any different than Bosnians or who ever [America] wants to fight for this year?" ~Tupac Shakur (Rapper, Actor, Author, Activist)
For 9 years, we have witnessed Donald Trump actively push a white supremacist agenda, from his creation of the so-called "Birther Movement" to his 2016 un-presidential campaign. Since taking the oath of office 9 months ago, we have experienced living under a white supremacist regime, that many of us only previously observed through grainy black and white video footage. This rise in overt, unabashed, KKK level white supremacy has led many African Americans at all levels to stand, kneel, march, and rap against oppression, to the chagrin of those comfortable with denying its existence, no matter how obvious it is.
At a time when whitesplaing Nazi rallies and a blatantly racist commander and chief are commonplace, the most popular white rapper in Hip Hop history bringing truth to light on Black Entertainment Television's (BET) Hip Hop Awards is kind of a big deal. And while I applaud Eminem for using his privilege in a way that benefits the culture, this is nothing new for rap. In fact, Hip Hop's existence is the result of people of color throwing the bird to the system. From its grassroots beginnings in the early 1970s to its cultural dominance in the 21st century, Hip Hop has, at its core, been anti-establishment aesthetically, content-wise, and in its delivery. This is largely because the face of Hip Hop culture is Black.
Eminem exercising his privilege to call out this white supremacist administration, is a welcomed reprise. But let's not forget, African American entertainers have launched similar lyrical assaults, only to experience personal and professional backlash, and minimal praise from the mainstream. In a week when Jemele Hill was suspended from her job as a sportscaster for using her personal Twitter account to bring the same truth to light, and the NFL commissioner told a league that is 70% African American to get over white supremacy, we are reminded constitutional rights and the freedom to have an opinion seem to be reserved for white people only. In his 4 minute freestyle rap, recorded on October 6th, and aired on October 10th, Eminem rails against Donald Trump and white supremacy, stating:
"Same s*** that he tormented Hillary for and he slandered then does it more. From his endorsement of Bannon, support for the Klansman, tiki torches in hand for the solider that's black and comes home from Iraq and is still told to go back to Africa."
He even comes at his white supremacist sympathizing fans with the line:
"And any fan of mine who's a supporter of his, I'm drawing in the sand a line, you're either for or against, and if you can't decide who you like more and you're split on who you should stand beside, I'll do it for it for you with this. F*** you."
Clearly, "The Storm Freestyle" brought that heat.
Eminem's newfound activism is no doubt timely, particularly as this administration has shown, in just the last few weeks, it will go after private African American citizens for revolting against white supremacy. But in the grand scheme of change, this is just a drop in the bucket. We are creating the next generation's history books, and Hip Hop culture has clearly been charged with taking the lead. "The Storm Freestyle" is just another page in this epic novel.
I acknowledge Eminem for using his white privilege and talent to further the movement towards liberation and expanding the reach of Hip Hop culture with "The Storm Freestyle", but he is not the first or last artist to use rap as a voice of change. Here are 9 politically laced rap songs that have challenged white supremacy over the last four decades:
Killer Mike- "Reagan" (2012)
The ballot or the bullet, some freedom or some bullshit
Will we ever do it big, or just keep settling for lil' shit?
We brag on having bread, but none of us are bakers
We talk having greens, but none of us own acres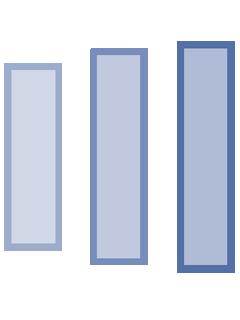 If none of us own acres, and none of us grow wheat
Then who will feed our people when our people need to eat
So it seem our people starve from lack of understanding
Cause all we seem to give them is some balling and some dancing
Tupac- "Violent" (1991)
They claim that I'm violent, just 'cause I refuse to be silent
These hypocrites are havin' fits, 'cause I'm not buyin' it
Defyin' it, envious because I will rebel against
any oppressor, and this is known as self defense
I show no mercy, they claim that I'm the lunatic
But when the shit gets thick, I'm the one you go and get
Don't look confused, the truth is so plain to see
Cause I'm the nigga that you sell-outs are ashamed to be
In every Jeep and every car, brothers stomp this
I'm never ignorant, getting goals accomplished
The underground railroad on an up rise
This time the truth's gettin' told, heard enough lies
I told 'em fight back, attack on society
If this is violence, then violent's what I gotta be
If you investigate you'll find out where it's comin' from
Look through our history, America's the violent one
Unlock my brain, break the chains of your misery
This time the payback for evil shit you did to me
They call me militant, racist 'cause I will resist
You wanna censor somethin', motherfucker censor this!
My words are weapons, and I'm steppin' to the silent
Wakin' up the masses, but you, claim that I'm violent
NWA- "Fuck the Police" (1988)
Fuck the police coming straight from the underground
A young nigga got it bad cause I'm brown
And not the other color so police think
they have the authority to kill a minority
Fuck that shit, cause I ain't the one
for a punk motherfucker with a badge and a gun
to be beating on, and thrown in jail
We can go toe to toe in the middle of a cell
Fucking with me cause I'm a teenager
with a little bit of gold and a pager
Searching my car, looking for the product
Thinking every nigga is selling narcotics
You'd rather see, me in the pen
than me and Lorenzo rolling in a Benz-o
David Banner- "My Uzi" (2015)
These crackers got drones
They are flying their saucers
Keep your white Jesus, don't pray to your crosses
They are burning our churches, K.R.I.T. pass me the UZI
I know how to work it, I know how to Squirt it
No Martin, no Luther, no King, no Marching no choirs don't sing
The same Christian lovers that raped our Grand Mothers and hung our Grand Fathers from trees. They are enemies!
Blood on the leaves, blood on the streets, blood on our feet
I'm sick of walking, I'm sick of dogs getting sicced on us, I'm sick of barking
Nas- "Sly Fox" (2008)
It's sly Fox, cyclops
We locked in an idiot box
The video slots broadcasting Waco Davidian plots
They own YouTube, MySpace
When this ignorant shit going to stop?
They monopolizing news, your views
And the channel you choose
Propaganda, visual cancer
The eye in the sky, number 5 on the dial
Secret agenda, frequency antenna
Dr. Mindbender
Remote control so controlling your brain holder
Slave culture, game's over
Sister Souljah- "The Final Solution; Slavery's Back in Effect" (1992)
If your white great-great grandfather
KILLED my great-great grandfather
And your white great grandfather
SOLD my great grandfather
And your white grandfather
RAPED my grandmother
And your father stole, cheated, lied and ROBBED my father
What kind of fool would I have to be to say,
"Come, my friend!" to the white daughter and son?
X Clan- "Xodus" (1992)
In the ways of God!
Xodus, feel the vibes of the wrath of God!
Spoke the biological are God, one
Systematic terror, that's forever
Big Lord shredder, legendary weed getter
The dark president, the dark sun resident
Will give more reason to impeach a president
And all the puppets in the other square lay
Supporting three Ks and Amerikkka can wait
So now a brother bears fruits and herbs
Cause apples pie's toxic, it slurs my words
And how could I reach a Black nation?
The vibration, sensations, like that!
Public Enemy- "Fight the Power" (1989)
Elvis was a hero to most
But he never meant shit to me you see
Straight up racist that sucker was
Simple and plain
Mother fuck him and John Wayne
Cause I'm Black and I'm proud
I'm ready and hyped plus I'm amped
Most of my heroes don't appear on no stamps
Sample a look back you look and find
Nothing but rednecks for 400 years if you check
YG ft/Nipsey Hussle- "FDT (Fuck Donald Trump)" (2016)
Look, Reagan sold coke, Obama sold hope
Donald Trump spent his trust fund money on the vote
I'm from a place where you prolly can't go
Speakin' for some people that you prolly ain't know
It's pressure built up and it's prolly gon' blow
And if we say go then they're prolly gon' go
You vote Trump then you're prolly on dope