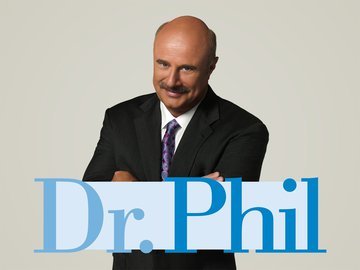 "I'm extremely violent. I mushed her in the face because she wouldn't get out my face. I ran out four times in one day, and the cops brought me back every time." ~Danielle age 13
Dr. Phil McGraw is an author and psychologist known to many as Dr. Phil. In the late 1990s, Dr. Phil entered uncharted territory by bringing the practice of psychology to daytime television courtesy of The Oprah Winfrey Show. He and Oprah met in 1995 when she hired his firm, Courtroom Sciences Inc., in preparation for her Amarillo Beef trial. Oprah was impressed with Dr. Phil's expertise, and following her courtroom victory in 1998, she gave him a weekly spot on her show as a relationship and life expert. This cosign by the Queen of Talk provided an instant fan base, and within a year Dr. Phil published a best-selling relationship book.
Within three years of his first appearance on The Oprah Winfrey Show, Dr. Phil had several best-selling books, but his big break came in September 2002, with the launch of his syndicated daily television show, Dr. Phil, which was produced by Oprah's Harpo Productions. During each episode, Dr. Phil offers advice to guests on a variety of subjects, from family disputes to making healthy lifestyle changes.
When Dr. Phil aired in 2002, I was a first-year doctoral student in a Clinical Psychology program. While most of my professors were skeptical about this new territory for the field of psychology, I was inspired and excited about the possibilities it could open for me. As I matriculated through school, I created my own brand and product, and watched Dr. Phil's moves with even more vigor.
After several years of observation, it became clear he was as much about sensationalism as he was about offering sound advice. From his visit to Britney Spears' hospital room in 2008 to his interview with Nick Gordon following the death of Bobbi Kristina Brown in 2015, Dr. Phil has made it clear he is a television personality and ratings are king. But being a Dr. Phil guest took on new meaning in early 2017, when DJ Suede turned a Dr. Phil segment featuring a delinquent, 13-year-old girl smoking, cursing, and fighting, into a viral sensation.
As a guest on the show, Danielle, a self-described juvenile delinquent, bragged about stealing cars, taking credit cards, and fighting her mother. She embodied everything any parent would want their child to avoid. At the time of its airing, Danielle was on probation, which she wore as a badge of honor, and touted "I'll go to jail, jail ain't nothing." She threatened to physically assault members of the audience, hence the phrase "catch me outside".
This Dr. Phil episode and the girl on it, would be completely irrelevant, had DJ Suede "The Remix God" not taken the soundbite from the gutter to make it glimmer, by putting "catch me outside how bout dat," to a "hit dem folks"-style beat. Within days of DJ Suede making the song public, people were creating dance videos to the new track and instantly, Danielle's voice was everywhere. The problem with this instant rise, is the talent behind the track received little shine, while the delinquent behavior and the one engaging in it received all the attention.
Within weeks, it became clear this sudden popularity only fueled Danielle's bad attitude and did nothing to hold her accountable for her actions. Dr. Phil even caught the wave by making appearances on other talk shows, including The View to discuss "her song." On September 15th, Danielle signed a record deal with Atlantic Records reportedly "worth millions of dollars" following the release of her first song "These Heaux", which continues to promote delinquent behavior. As we watch what happens next in this unbelievable display of juvenile delinquency cosigning, here are 3 reasons why Dr. Phil and the Cash Me Outside Girl are problematic:
1. The real genius behind the original song has gotten little to no credit for his contribution, which is the foundation of her "career". When you view the Dr. Phil episode, Danielle's behavior is completely appalling. It was DJ Suede's vision and ear that converted it into something worth listening to. And let's not forget all the creatives who heard the song and made videos showcasing their dance moves and video editing skills. Yet in sensationalizing Danielle's bad behavior, all this is ignored. Even Dr. Phil failed to give proper credit on The View.
2. From the first moments of Danielle's Dr. Phil appearance, it was clear she was doing her best emulation of African American urban culture. At the start of the interview Dr. Phil even asked, "Are you speaking with some kind of an accent?" For which her mother replied, "You know where it comes from," and Danielle stated, "I'm from the streets."
The phrases she quoted, "catch me outside" and "how bout that" are terms older African Americans have used throughout the 20th century. Still in, 2017, white people are paid to "act Black" while actual African Americans are criticized for being themselves. Danielle appropriated the rhythm and dialect, in an attempt to create a persona that seems to be paying off.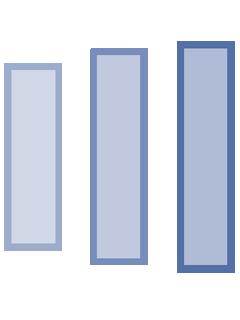 3. My biggest problem with the rise of the Cash Me Outside girl, and Dr. Phil's cosign of her, is the message it sends to our children who are watching. Stealing cars, fraudulent use of credit cards, cursing, and fighting are all disruptive behaviors, especially when a 13 year old is engaging in them, but that has made Danielle famous. She consistently brags about court appearances and probation, utterly revering behavior that lands her same age peers in lockdown corrections facilities across the country. As an advocate and expert as it relates to youth in juvenile justice, this normalization of delinquency is dangerous and irresponsible. And for a psychologist to be a leader in this movement, is shameful.
My admiration for Dr. Phil has waned a bit over the years, although I will always appreciate the early inspiration. In regards to Danielle, maybe this new achievement will spark her to change; but clearly she is good either way. To be honest, my heart and mind are with the youth watching her rise as they sit in detention centers and corrections facilities, wondering how she got rewarded for her bad behavior, and all they got was adjudication.