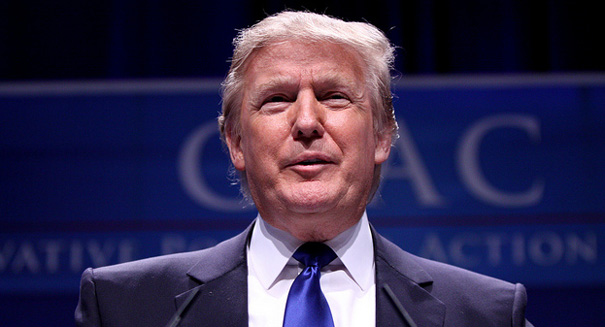 Trump rallies his troops in Phoenix gathering, but did he tell the American public what they wanted to hear from their President?
I don't understand the need for President Trump to stage a campaign-style rally, the type of gathering we saw in Phoenix last night, other than to maintain contact with this base of supporters.  Those to whom he was speaking at the arena were already convinced Trump was the man for the job anyway, but I guess everyone needs encouragement from time to time.
President Trump followed one of his better speeches on the war in Afghanistan, generally applauded by most observers even if some of us think the agenda is flawed, by a rambling defense of his handling of the Charlottesville racial incidents and attacking the media and "fake news" as a part of his ongoing skirmish with the press.
Whenever he does something like this, I am always reminded of the movie "Miss Congeniality," in which Sandra Bullock plays a policewoman working undercover as a beauty contest (sorry, scholarship program) participant.  As she answers one of the questions posed to her by the judges, she makes an inspiring speech, but follows it at the end by vowing to hunt down and take out anyone that attempts to harm any of her new-found contestant friends.
At that point, her handler (played by Michael Caine, as only he can do) says something akin to "One brief shining moment, and then that mouth!"  I always picture Trump's handlers and advisors having a similar moment each time he goes off script.
Trump's defense of his handling of the events of Charlottesville may have been beneficial to his own ego, but he should have left the subject alone.  His condemnation of hate and bigotry that included both sides of the argument, was the correct position, and anyone with an open mind would agree.  Hating someone because they hate someone else is counterproductive.  The media's criticism of Trump was based mostly on timing, wording and trivial nonsense designed to promote the agenda of the media and the left.
But rehashing all of this accomplished absolutely nothing.  It changed no one's mind on the matter; it did nothing to heal the wounds.  Nor did the sniping at the media, the thinly-veiled references to John McClain and Jeff Flake, or blaming Congressional Republicans for voting to repeal Obamacare for seven years and abandoning the cause when the opportunity became available.
All of this makes for good campaigning, but not so much for leadership.  Truly, Trump doesn't appear presidential when he eschews the uses of a teleprompter. But for those of us who endured the three-word phrases and five-second pauses whenever President Obama was actually asked a hard question at a press conference, Trump is almost refreshing.  Obama reminded me of someone who was repeating phrases that someone was whispering in his ear backstage.
For a man who prides himself as the master of the deal, Trump is a major disappointment so far into his administration.  A good deal has been accomplished, but the major planks of his campaign promises are yet unfilled; solving the healthcare disaster, completing tax reform, and securing the southern border are still pending.  Voters elected Trump because they were tired of campaign promises that were ignored once the election was over, and they expected him to see that these things get done.
Trump's defense of his actions in the Charlottesville tragedy and his war with the media are not the important issues that most Americans are wanting him to take on.  Without making real progress on healthcare and tax reform, Trump's campaign promises will seem like any other candidate's.
The President should heed those who advise him to stick to pushing his agenda and leave the criticism to others.  Tweet less, lead more.  Spend more time looking forward instead of looking back.  This is what the majority of Americans want to see from their president.