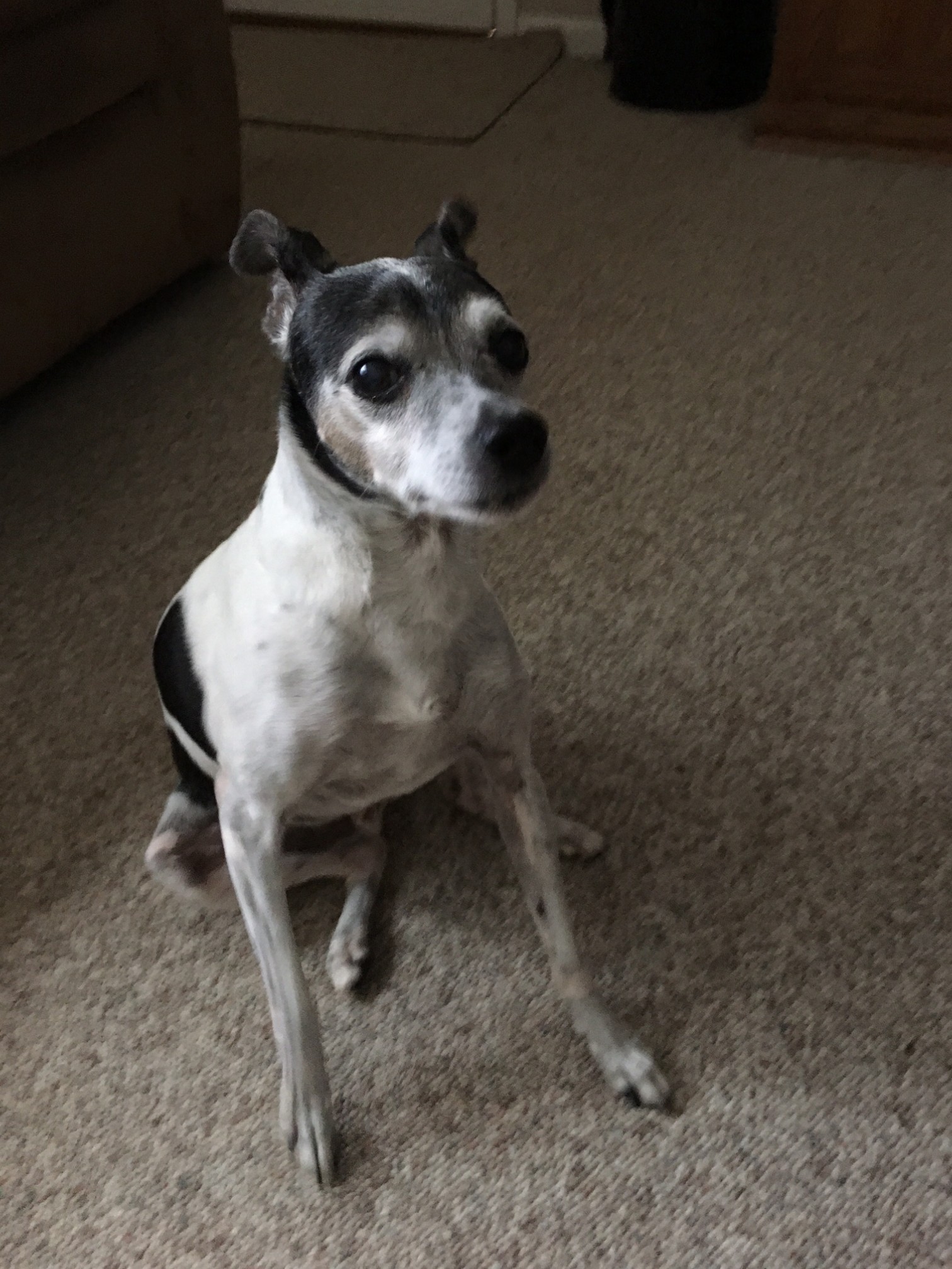 Pet owners can experience the full gamut of emotions, from happiness to aggravation, from unconditional love, and to extreme sadness.
Tiger is a rat terrier.  He doesn't live up to his namesake because he is pretty much terrified of every living creature except lizards and squirrels, both of which he is in constant pursuit, although having never actually caught one of either.
He is technically my daughter's dog, but any parent with a small child knows how that plays out over time.  He soon became the family dog, particularly Dad's when it was raining and cold outside, or when the dinner bell rang.
We saw a rat terrier in a pet store in the mall, and she fell in love with him.  The pet store evidently thought a great deal of him as well, since they said we could take him home if we left a little over $500 with them.  Didn't happen.
After a little pre-google research (sifting through the classified ads in the Sunday newspaper, for those who don't remember such an antiquated time), we found a place that was advertising rat terriers for about $100.  It wasn't too far away so we took a trip to have a look.
Let's just say the conditions were not exactly as pristine as the pet store.  The puppies were kept in outside wooden and wire pens, as were the older dogs.  It made me very sad to see them and of course I wanted to take them all home.
But they appeared to be well fed and taken care of, despite the disappointing condition of their homes.  We were shown a fairly new litter from which my daughter selected Tiger (unnamed at the time), paid for him and put him in a shoe box for the ride home.  He was named for the Tiger on the Exxon store sign, in case you were wondering.
We suspected he might not be a full rat terrier, but as soon as we could get an appointment with the vet to get him checked out, we did, and she said he had all the qualifications to be judged to be an actual rat terrier and was in excellent health.
He almost didn't survive house training (he only had about one more "accident" before I was going to take drastic measures) and practically chewed up everything in the house, including furniture legs.  I was not able to wear house shoes for over a year.  He had a particular disdain for those.
We surmised that since he was taken from his siblings at such a tender age he doesn't realize he is a dog.  I have heard other people say their dog's thought they were just short humans, but Tiger is beyond that.  He thinks he is king, and our sole purpose is to attend to his needs.
I mentioned he is afraid of everything, but he is also OCD, psychotic, and has little respect for the wants and wishes of other beings.  Plus, he has no personality.  He doesn't like anyone, but he tolerates a few.
Nowadays, as he has passed his 15th birthday, he spends most of his time sleeping beneath our clothes in the back corner of our bedroom closet. I assume that is an area he has designated as his safe space. But, at many points during the day, he will launch out of that safe space, streak through the house at warp speed, acting as if he had uncovered a terrorist plot to damage our dwelling and he was the only one capable of foiling the deed.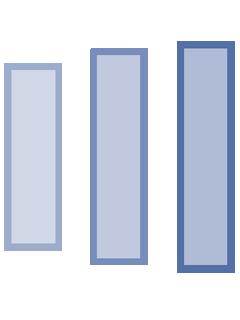 You can almost set your watch at 9:30 PM, when he awakens long enough to scare away the intruders, though we have yet to see any evidence of such an invasion.  He also believes that as soon as it is light enough to see in the mornings, I should be aroused to take him outside for his grounds check and bathroom visit and to feed him.  After which, I may add, he returns to his safe place and sleeps for another four hours, while I drink my morning coffee and prepare for the day's events, since now I am wide awake.  Seven days a week.
Now, he is showing his age.  He can't hear well anymore and his eyesight is failing him.  He can't jump up in my arms like he used to do when I got home anymore.  Sometimes I just sit beside him and stroke his back and scratch behind his ears as he ignores me and I think the time is coming soon when the vet is going to say we have to let him go.
I know it will be my task to take him when the time comes, and I know I will hold him and tell him everything is going to be all right when I know it isn't.  As aggravating as he has been and despite the number of times I have wanted to kill the little @#$%, I also know I will be crying uncontrollably as he takes his final breath.
Because I love my daughter's dog. And I know, in his own way, he loves me as well.  It's going to be so hard to say good-bye.