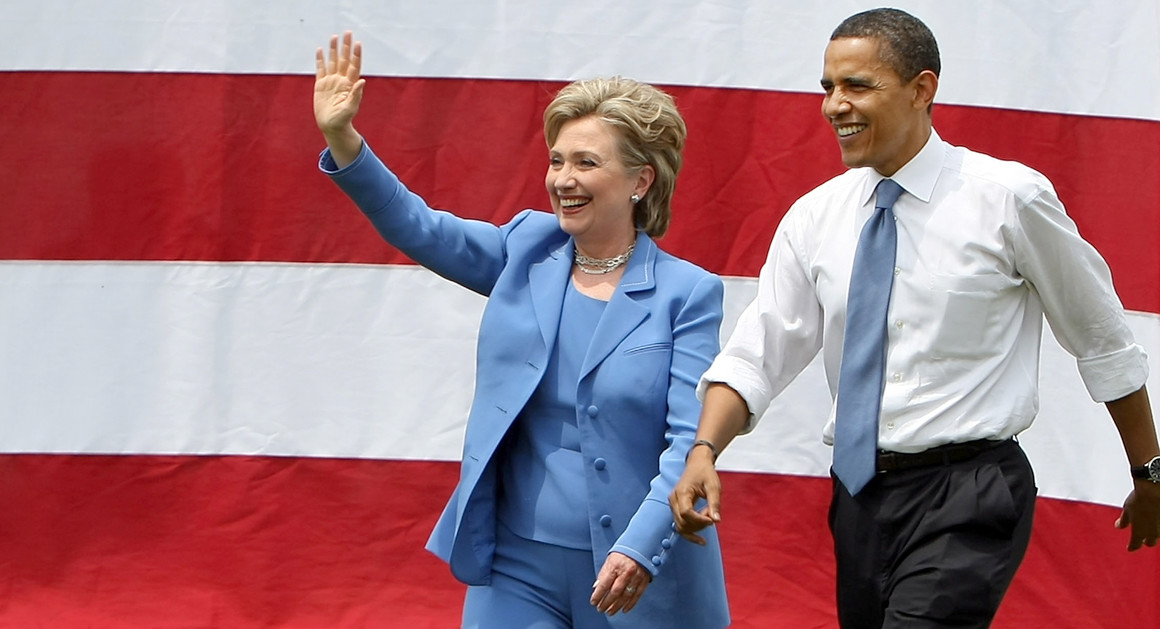 It is no longer news that Obama has endorsed Hillary – he's been quite vocal about his support for Hillary. However, interrupting his vacation to campaign for Hillary takes his support to another level.
The race to the white house between Democrat nominee, Hillary Clinton and Republican nominee, Donald Trump is well underway and there's no shortage of news stories. However, I had a renewed interest in events happening on the campaign trail after news broke that President Obama will interrupt his vacation and the precious time he has to spend with Michelle, Sasha, and Malia to go campaigning for Hillary Clinton.
Granted, it is no longer news that Obama has endorsed Hillary – he's been quite vocal about his support for Hillary and he has showed up on her campaign trail. However, the fact that Obama was interrupting a precious two-week vacation to go raise money for Hillary's campaign gave me a Eureka moment about the state of the U.S. political landscape.
To start with, the fact that the most powerful man on earth interrupted his vacation to campaign and raise money for Hillary reveals the passionate commitment of democrats to have one of their own in the white house. Secondly, a quick trip down memory lane reminds me that Obama was repaying a debt – a debt that played a significant part in his first trip to the White House.
One good turn deserves another in endorsements
In June 2008, Hillary Clinton ended her 17-month campaign to endorse Barrack Obama and to rally support for him in the presidential race against Senator John McCain. Part of the speech she gave to end her campaign reads, "take our energy, our passion and our strength and do all we can to help elect Barack Obama … I ask all of you to join me in working as hard for Barack Obama as you have for me."
Obama was gracious in responding to Hillary's concession saying, "Obviously, I am thrilled and honored to have Sen. Clinton's support." More so, Obama paid it forward by encouraging his donors to chip in to pay off the more than $10M debt that the Clinton campaign owed consultants and merchants.
The firm resolve of democrats to keep control of the White House was further revealed in the words of Clinton in another meeting with top congressional democrats in 2008. She said, "this is a make-or-break election, and I am 100 percent committed to make sure I do all I can to make sure Senator Obama is sworn in as the next president of the United States."
Will Obama forever be in Hilary's debt?
Obama "rewarded" Hillary in his first term of office by making her Secretary of State – that Hillary was a good Secretary of State or not is a matter of discussion for another day. We can reasonably say that Obama has repaid his debt to Hillary by encouraging his donors to help with her debt and by making her the Secretary of State.
From the foregoing, it would be logical to opine that Obama is overpaying by interrupting his vacation to campaign for Hillary. However, the fact remains that being the president of the United States entails much bigger issues than both Clinton and Obama. Hence, any sacrifice that Obama is making is not for Hillary alone but for the greater good of democrats.
What can Obama bring to the table for Clinton?
Hillary Clinton is probably as controversial as Donald Trump, and many of the people who don't want Donald to emerge as president won't necessarily vote for Hillary. In fact, to many voters, the 2016 presidential election is forcing them to choose the lesser of two evils. It is no longer news that Hillary lacks broad-based popularity; nonetheless, Obama's endorsement might soften the heart of some section of the electorate towards her.
David Plouffe, Obama's 2008 campaign manager who not consults on presidential campaigns says, "you want people to feel as passionate about Hillary Clinton being president as they do about stopping Donald Trump. If this isn't a close race, it's still going to matter a great deal for her presidency."
In addition, Obama might also be able to get donors to write fat checks to support Clinton's campaign for the second time. The Financial Times reveal that about one-third of the biggest donors to Obama's 2012 campaign are yet to support Hillary's campaign. More so, about 50% of the two-thirds that have donated have only donated 5% of the amounts of money they donated in 2012. Hence, Obama's support would be instrumental in getting some wealthy democrats to see the bigger picture for the democratic convention and to drop their skepticism about Hillary.