Wichita State University Shockers dominated the Kansas Jayhawks, earning them a trip to the Sweet 16 on Sunday.
Wichita has been turned down for a game by Kansas for years, the dominant school arguing that it would have nothing to gain from it. After the setback they got on Sunday, it is no wonder the Jayhawks never wanted anything to do with Wichita State, according to the Santa Fe New Mexican.
The victory over the second-seed Jayhawks was a 78-65 win.
Tekele Cotton scored 19 points for the seventh-seeded Shockers (30-4), and VanVleet finished with 17. Evan Wessel hit four 3-pointers and scored 12, helping his team advance to Cleveland for a Midwest Regional semifinal against third-seeded Notre Dame.
VanVleet made a point that the team has worked for everything they have ever gotten, from managers to coaches and that the win was just another thing they fought so hard for.
Devonte' Graham and Perry Ellis had 17 points each, and Frank Mason added 16 for the Jayhawks (27-9), who had an early eight-point lead.
During the final seconds of the game, VanVleet got the Shockers fans roaring. And at the conclusion of the game, coach Gregg Marshall walked right up to those fans reaching out to shake hands.
This was the first meeting between the schools since 1993. The momentum started building before the game on Sunday when the Jayhawks beat New Mexico State and the Shockers had survived Indiana.
With all of the build-up prior to the actual game, the start was very predictably sloppy. The Shockers, who had seven turnovers total against the Hoosiers, had that many in the first half. Kansas fouled so often that Wichita State spent more time in the bonus than getting there.
The first blood was even spilled before half-time.
VanVleet was driving to the rim when his elbow caught Ellis' nose, sending the Wichita native sprawling to the floor. Red drops started drooling down his chin, and Ellis withdrew to the locker room. When he returned, he had wads of cotton stuffed up his nostrils.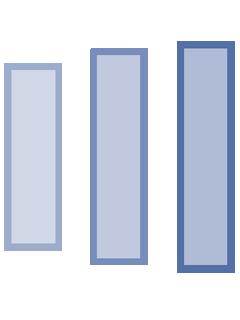 Led by the calm, cool play of VanVleet at the point, and with Wessel knocking down just about every 3-pointer he tried, the Shockers had an answer for every round from the Big 12 champs.
When the Jayhawks scored four quick points to trim their deficit to 63-55 with 6 minutes to go, Wichita State broke their full-court press and Darius Carter breezed in for layup.
As the final few seconds counted down, the Shockers fans that felt snubbed by their Kansas counterparts all this time began to cheer, and did not stop.