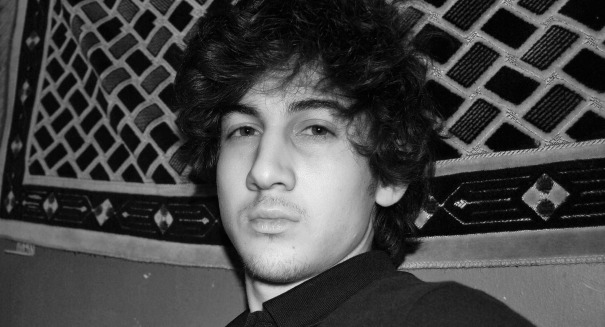 With guilt already admitted, experts believe the only way to humanize Tsarnaev so he can avoid the death penalty is to put him on the stand -- but the question is when that will happen, and it could be as early as Monday.
Accused Boston Marathon bomber Dzhokhar Tsarnaev is facing accusations that he along with his late brother killed three people and injured 264 people in a horrific attack in April 2013 — but the question is, will he ever face questioning from prosecutors?
Federal prosecutors are preparing for the final phase of their case against him after Tsarnaev's lawyers admitted that he helped carry out the two bombings at the finish line of the Boston Marathon, according to a Reuters report. Defense attorneys also pleaded guilty, and seemingly bizarre strategy that is actually common among lawyers hoping to spare their client from the death penalty by trying to convince the jury he played a secondary role and his brother Tamerlan Tsarnaev, 26, masterminded the operation. Tamerlan was killed shortly after the bombing in a shootout with police.
With that strategy, the defense hasn't had to do much in the first six days of the trial as prosecutors interviewed 51 witnesses, including those injured by the bombings.
The trial will kick off again on Monday, and prosecutors are expected to start talking about the last hours before Tsarnaev was eventually captured while hiding in a boat in someone's backyard in a Boston suburb.
Now the big question is, will defense attorneys call Tsarnaev, 21, to the stand? This could happen before the jury enters a verdict or during the sentencing phase that would come afterward when he would face either death or life in prison.
The defense will have the difficult task of humanizing a man they acknowledged willfully bombed innocent civilians during the Boston Marathon. In order to do that, they will almost certainly need to put him on the witness stand, experts believe.