According to the Florida Center for Investigative Reporting (FCIR), under the governorship of Rick Scott, state environmental officials are forbidden from using certain key phrases in official documents. Those phrases "climate change," "global warming," and "sustainability" are troubling given that the state is especially prone to the emerging impacts of climate change.
The FCIR reports that the ban is not an official, written policy but is frequently conveyed verbally and well known within the Florida Department of Environmental Protection (DEP).
According to the FCIR, the policy has had an impact on public policy, educational efforts and official reports.
Several former state officials are quoted in the report to lend credence to the FCIR's findings.
"We were told not to use the terms 'climate change,' 'global warming' or 'sustainability. That message was communicated to me and my colleagues by our superiors in the Office of General Counsel," said Christopher Byrd, an attorney with the DEP's Office of General Counsel in Tallahassee from 2008 to 2013 according to FCIR.
Another former DEP employee said that she was told not to use "climate change" and "global warming" in a 2014 staff meeting.
"We were told that we were not allowed to discuss anything that was not a true fact," said Kristina Trotta.
The FCIR reports that the policy went into effect after Governor Rick Scott took office in 2011. Scott, who won a second term in November, 2014 told reporters in 2010 that he was not convinced on climate change and has given no indication since that time that he'd changed his mind.
In 2014, the United Nations Intergovernmental Panel on Climate Change (IPCC), which brought together scientists from 27 countries, wrote "Human influence on the climate system is clear, and recent anthropogenic emissions of greenhouse gases are the highest in history. Recent climate changes have had widespread impacts on human and natural systems."
Closer to home, a recent poll of 3,748 U.S.-based scientists who are members of the American Association for the Advancement of Science (AAAS) found that 87 percent of respondents believed that climate change was primarily due to human activity.
Two state employees, DEP press secretary Tiffany Cowie and Jeri Bustamante, a spokesperson with the governor's office told FCIR via that there was no official policy but declined to elaborate or answer questions.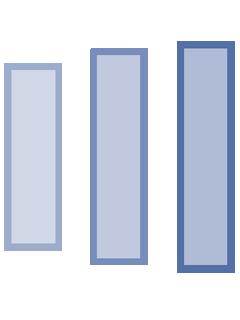 However, in 2014, the Coral Reef Conservation Program held a volunteer training meeting to discuss the threats to coral reefs.
Ana Zangroniz and Kristina Trotta showed a Powerpoint presentation to volunteers and then asked if there were any questions
"I told them the biggest problem I have was that there was absolutely no mention of climate change and the affect of climate change on coral reefs. The two young women, really good people, said, 'We are not allowed to show the words, or show any slides that depicted anything related to climate change," said Doug Young, president of the South Florida Audubon Society and a member of the Broward County Climate Change Task Force, who attended the session.
Jim Harper, a nature writer in Miami, also attended the meeting.
"The women kept saying, 'Work with us; we know you are frustrated," said Harper.
On November 19, Zangroniz sent an email to Harper and Young stating that she had talked to her manager about their concerns.
"Unfortunately at this time we can't make any alterations or additions to the presentation. … If you do choose to continue as a volunteer, we would have to request that you present the information as is. If you choose to add in an additional presentation or speaker that addresses climate change and coral reefs, there would have to be a very clear split between the two," she wrote.
Trott who left her position in January told FCIR that she was just following orders when it came to scrubbing the phrase "climate change" from projects.
Despite the apparent ongoing ban on the phrases "climate change" and "global warming", last month Governor Scott announced a $106 million dollar project to deal with sea-level rise, though half of that is earmarked for a sewage treatment plant in the Florida Keys.
Despite this, nothing to date has emerged to contradict a 2010 report by the Florida Oceans Council which reads, in part, "Florida is especially vulnerable to the effects of sea-level rise. It has more than 1,200 miles of coastline, almost 4,500 square miles of estuaries and bays, and more than 6,700 square miles of other coastal waters. The entire state lies within the Atlantic Coastal Plain, with a maximum elevation less than 400 feet above sea level, and most of Florida's 18 million residents live less than 60 miles from the Atlantic Ocean or the Gulf of Mexico. Three-fourths of Florida's population resides in coastal counties that generate 79% of the state's total annual economy. These counties represent a built-environment and infrastructure whose replacement value in 2010 is $2.0 trillion and which by 2030 is estimated to be $3.0 trillion. "