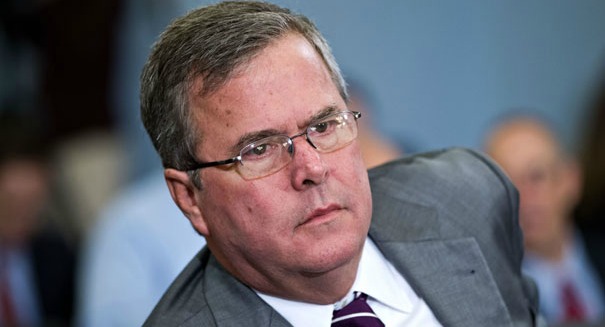 Common Core at first enjoyed support in GOP circles, but after Obama announced his support for them, Republicans turned on the curriculum and called it a federal "scheme."
Former Florida governor and current GOP 2016 presidential nomination frontrunner Jeb Bush is defending his stance on Common Core school standards that hardcore conservatives have slammed.
Bush, brother of former president George W. Bush, said on Friday that he would continue to support Common Core school standards that the GOP has largely rejected, and other presidential candidates have publicly denounced, arguing that raising expectations for kids is "essential for success," he said according to an Assocaited Press report.
Common Core standards refer to voluntary goals in reading, math, and language arts that were created by a bipartisan group of governors in more than 40 states. When Obama announced his support for the standards, however, conservatives quickly lined up to denounce them as federally mandated curriculum, amounting to the federal government telling states how kids should be educated.
Bush, asked why Republicans had suddenly come out against Common Core, said that he can only answer for what he believes, which is that Common Core is good for kids because they create "higher standards that develop critical thinking skills," according to the report.
New Jersey Gov. Chris Christie is one of Common Core's opponents, despite supporting them in 2013. Another supporter-turned-opponent, Louisiana Gov. Bobby Jindal, has ripped the standards publicly and called them a "scheme" to nationalize curriculum.
Bush has been making the rounds as his presidential campaign wrapped up. His most recent comments came at a congressional fundraiser in suburban Des Moines, Iowa, which will be a critical state in the early nomination battle. He'll visit another key primary state, New Hampshire, next weekend, and then will head to South Carolina later this month.
Common Core aimed to create goals for K-12 students on what they should know in language arts and mathematics by the end of each grade. The movement began in the 1990s, and in 2009, the National Governors Association convened a group to start developing the standards.