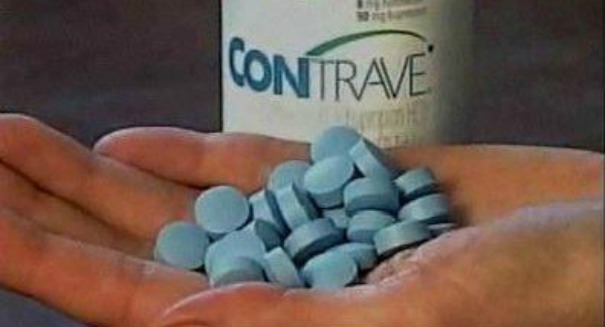 While initial trial data indicated that Contrave was not only safe to the cardiovascular system but also beneficial, the person who led the trial said that the results were incomplete and that the company should have avoided releasing it publicly.
Orexigen Therapeutics saw its shares skyrocket to its highest point in 18 months after declaring that its diet pill, Contrave, had benefits to the body's cardiovascular system — but regulators aren't happy with that announcement.
Orexigen claimed that patients using Contrave had fewer adverse cardiovascular events or deaths than patients on a placebo based on a study involved 8,910 patients, according to a Bloomberg report.
The company had won approval in September to market the drug to weight-loss patients. The pill is meant to be comobined with diet and exercise to reduce cravings for those suffering from chronic weight problems.
The company said in a filing on Tuesday that the drug's cardiovascular effect "were unexpected and appear to be unrelated to weight change," according to the report.
An analyst quoted in the report said the news was "significant, in that it demonstrated that not only was the drug safe to use from cardiovascular standpoint, but it actually helped with cardiovascular issues.
Share sin the company closed at $7.64, a 32 percent increase after Orexigen stocks had dropped 4.5 percent overall this year.
The data, which was described as interim, was shared with Orexigen staff on the condition that it not be released publicly due to its incompleteness. Steve Nissen, who served as the trial's lead investigator at the Cleveland Clinic, said that such a public disclosure "was strictly forbidden by the agreement," according to Bloomberg.
Orexigen, however, used the data to file for a patent, and the company said it believed it was appropriate to release the data to "make sure this information was equally available to all investors."
The U.S. Food and Drug Administration said the company's decision could affect the trial and create a bias in patients taking the drug. As a result, the FDA is asking the company to do a second cardiovascular outcomes trial.
The data appears to assuage concerns of negative cardiovascular consequences by taking Contrave — but it's not enough to fully disprove that Contrave is safe to the cardiovascular system, let along beneficial.
A second trial is anticipated later this year with results expected in 2022, the company said.