After many years of ongoing discussion, planning and false starts ground was broken in December on a canal that will cross Nicaragua connecting the Atlantic ocean to the Pacific.
Now, a team of international scientists are urging that the project be postponed so that more detailed assessments can be done on the project and its potential impacts.
The Nicaragua Interoceanic Grand Canal will cut through Lake Cocibolca (aka Lake Nicaragua), the largest tropical freshwater lake in the Americas and Central America's primary freshwater reservoir.
"The biggest environmental challenge is to build and operate the canal without catastrophic impacts to this sensitive ecosystem. Significant impacts to the lake could result from incidental or accidental spills from 5,100 ships passing through every year; invasive species brought by transoceanic ships, which could threaten the extinction of aquatic plants and fish, such as the cichlids that have been evolving since the lake's formation; and frequent dredging, impacting aquatic life through alterations in turbidity and hypoxia, triggered by resuspension of nutrients and organic matter that exert a relatively high biochemical oxygen demand," said Pedro Alvarez, a Rice University environmental engineer in a statement.
Alvarez is the co-corresponding author of an article that includes 21 co-authors from 18 institutions in the United States and Central and South America that was published this week in the journal Environmental Science and Technology.
Conversations about a canal across Nicaragua first emerged nearly 200 years ago in 1825 when the Federal Republic of Central America (FRCA) hired surveyors to chart a possible route and contacted the U.S. government to seek funding and engineering support.
The United States government and private groups continued to discuss a potential project until the U.S. bought the French interests in the Panama Canal project in 1904.
Even then, however, the project did not go away. Various groups in various country's have continued to show interest in a canal across Nicaragua with Russia exploring a project less than a decade ago.
Finally, the Hong Kong Nicaragua Canal Development Group reached an agreement with the Nicaraguan government and began construction in December of last year.
The first ships are expected to pass through the canal, which is designed to be wider and deeper than the one in Panama, in 2019.
Alvarez and his colleagues believe that the project, as planned, will kill marine life, damage Nicaragua's tourism economy, displace farmers and aboriginal people and severely diminish the region's supply of clean drinking water.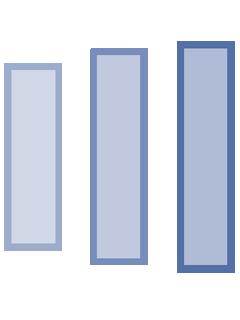 In a January editorial in Science, Alvarez along with Axel Meyer, a professor of biology at the University of Konstanz Germany and Jorge Alberto Huete-Pérez, vice-rector and director of the Molecular Biology Center at the University of Central America in Managua, Nicaragua called for help from the international scientific community.
"It is incumbent upon scientists, human rights advocates, nongovernmental organizations and wildlife protection organizations to share knowledge, voice concerns, provide guidance and demand a greater role for science in the design and construction of this massive project," they wrote.
"In this matter of great urgency and importance, this is an opportunity to exercise scientific leadership, raise awareness and contribute to averting a potential environmental disaster."
Nicaragua is considered one of the most vulnerable areas of the globe to the impact of climate change. At the same time it is one of the most impoverished places in the Americas with almost 10 percent of people living in extreme poverty, or on less than $1 per day.