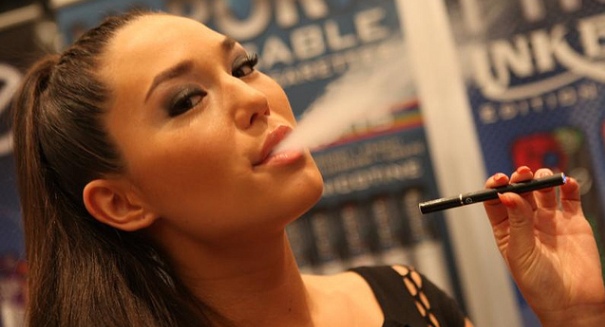 A total of 41 states have banned sales of e-cigarettes to minors, but a recent study found that teens were able to get e-cigs delivered to their door 94 percent of the time.
A new study finds that teens have no problem buying e-cigarettes online, despite efforts to keep the new devices out of the hands of young people.
Sales of e-cigarettes to minors is banned in 41 states, but a new study finds that teens were able to buy e-cigarettes online in a whopping 94 percent of attempts, according to a USA Today report.
The study, which was published in the journal JAMA Pediatrics, found that in only five instances did online retailers reject a purchase due to age, compared to 98 attempts.
For the study, researchers supervised 11 teens who participated. Parents gave consent for the kids to join the study, and they were between the ages of 14 and 17 years old. The team also worked with police to make sure the study was above board.
In most cases, they weren't asked to show any proof that they were of legal age when the packages were delivered to their door, with 95 percent of the orders simply left at the door.
Researchers have previously shown that it is easy for an underage person to order alcohol online, and it appears to be no different for e-cigarettes. They said they were careful to avoid encouraging violation of the law through the study.
Because of the access teenagers have to credit cards these days, it's a lot easier for them to get a hold of substances that they would have needed an ID for int he past. It's a natural transition for teens, who often use family credit cards to buy online music and games.
Although the majority of states have banned the sale of e-cigs to teenagers, the Food and Drug Administration hasn't yet acted to ban such sales federally. It has proposed regulations for e-cigarettes, which would include such a ban, but the rules have not yet been finalized.
E-cigarettes work by heating liquid nicotine into a vapor using a battery. They are often presented as an alternative to smoking, but public health advocates argue that there is no evidence that smoking them is any safer than smoking regular cigarettes.
E-cigarettes have become increasingly popular with teenagers, with a 2014 study finding that 17 percent of high school seniors had tried them.