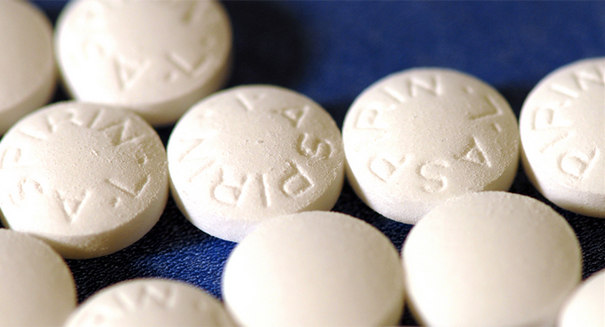 28 percent of stroke victims have some level of aspirin resistance
People take aspirin for many reasons- coughs, colds, aches and pains. A number of people also take it as a prophylaxis against heart attack and stroke because the medicine's blood thinning properties help prevent blood clotting.
However, the many applications of the drug have led to widespread overuse. A new study finds that aspirin resistance can play a major role in determining the severity of a stroke.
"Aspirin resistance is an important predictor of severe stroke and large stroke size in patients taking aspirin before having a stroke," said Mi Sun Oh, MD, the lead analyst of the study conducted by the department of neurology at the Hallym University College of Medicine in Seoul, South Korea.
The study looked at over 300 patients who had been taking aspirin regularly before they suffered an ischemic stroke. Within 24 hours of being admitted to the hospital, they were tested for aspirin resistance, a test that is not typically performed.
The results showed that 28 percent had some level of resistance to aspirin. These patients had a stroke severity score ranging from three to eleven. In comparison, the stroke severity of patients who responded well to aspirin was between one and six.
An ischemic stroke is the most common form of stroke. It is caused when a blood clot breaks lose and travels to the brain. There, it can clog arteries and cause brain damage.
This new study suggests that patients who are resistant to aspirin should take different medication to protect against dangerous clotting.
"In patients at high risk for stroke with aspirin resistance, different anti-clotting drugs – such as clopidogrel (Plavix) – can be considered as alternatives to prevent another stroke or decrease stroke severity," said Dr. Oh.
Previous research shows that aspirin can lead to smaller and less severe strokes by reducing the amount of platelets that clump together to form a clot. The new study from Seoul does not contradict these findings. Rather, it indicates that over time the effectiveness of aspirin can diminish.
The chairman of neurology at the University of Miami Miller School of Medicine, Dr. Ralph Sacco, commented on the study saying it sheds new light on the aspirin-stroke relationship.
"Although we do not routinely test for aspirin resistance, in the future era of targeted medicine we may improve the ability to assess whether someone is aspirin-resistant and choose medicines more accurately," said Dr. Sacco.