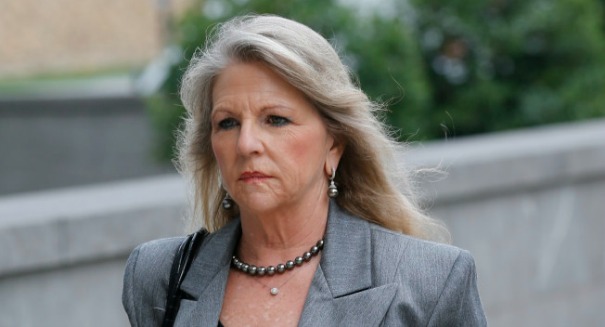 Maureen McDonnell was convicted on eight corruption charges, and her husband, former Virginia governor Bob McDonnell, was sentenced to two years in prison last month on 11 corruption convictions.
The former first lady of Virginia accused of taking lavish gifts while her husband held office as governor of the state will get a chance to sell her side of the story on Friday at her own sentencing hearing.
Maureen McDonnell is wife of Bob McDonnell, who served as 71st governor of Virginia from January 2010 to January 2014 and was sentenced last month by a federal judge to two years in prison for accepting gifts from a wealthy donor. Maureen McDonnell was also found guilty of public corruption charges.
The argument is that her appetite for luxurious gifts is something that Jonnie R. Williams Sr. took advantage of in order to gain access to her husband, according to a Richmond Times-Dispatch report.
The six-week corruption trial often took on a dramatic flair, with the former first lady portrayed as a mentally unstable individual who threw tantrums and had emotional issues that she dealt with using expensive brands and private jet flights for herself as well as the governor and their children.
Her strange sales pitch of "nutraceuticals" to Ann Romney, wife of 2012 GOP presidential nominee Mitt Romney, in the back of a campaign bus and the embarrassing public revelations of a marriage that was falling apart became hallmarks of the sensational trial.
However, Maureen McDonnell didn't testify at the trial, unlike her husband, who spent plenty of time in the witness stand, meaning that her chance to speak will come on Friday during her sentencing hearing beginning at 9 a.m. in front of U.S. District Judge James R. Spencer.
Prosecutors want Spencer to serve 18 months in prison, while her defense team is asking for 4,000 hours of community service and no prison time, or, at the very least, four and a half months of house arrest and four and a half months in prison.
The governor was ultimately convicted on 11 counts of corruption, and the first lady was convicted on eight counts. They allegedly received $177,000 worth of gifts and loans from Williams, who was then the head of dietary supplement firm Star Scientific.
Judge Spencer said the governor received a two-year sentence because while Maureen McDonnell had "allowed the serpent (Williams) into the mansion," it was the governor that allowed him to stay there.
Although federal sentencing guidelines call for a term of about five to six years in prison, the judge is not bound by that range.