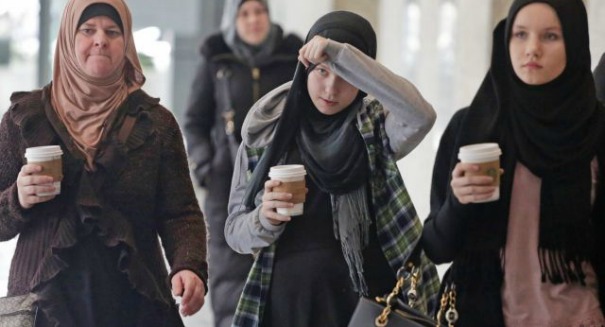 The woman is accused of sending a series of PayPal payments used to purchase military equipment, and that she would be a flight risk -- something the judge has yet to rule on.
A federal judge will wait on ruling whether or not to have the U.S. Marshals Service escort a woman to Missouri accused of aiding ISIS terrorists.
The woman, Medy Salkicevic, is a naturalized U.S. citizen and mother of four who had emigrated from Bosnia. She is accused of raising and wiring money used to arm Bosnian fighters for ISIS in Syria, according to a Chicago Sun-Times report.
Judge Jeffrey Cole ordered everyone to reconvene in the courtroom today at 11:30 a.m. after he had heard arguments on whether she is a flight risk and a danger to the community, with prosecutors saying that she has traveled much in the past and has the knowledge and resources to flee, while her attorney said that she wasn't a flight risk because she wanted to clear her name, and authorities had confiscated her passport anyway.
Salkicevic allegedly made a series of $1,000 payments through PayPal, which was used to purchase military gear, including a sniper rifle scope as well as combat uniforms, according to prosecutors.
Assistant U.S. Attorney Angel Krull said that the woman was on her way to renew passports for two of her daughters when she was arrested on Friday, and she knew the money would be used to assist ISIS and al-Qaida. She also spoke to co-defendants about the plot on Facebook through the use of code words, according to the feds.
The five co-defendants were also charged in Missouri, which is where the purchased the equipment at military surplus stores. So far, there has been no court date set in St. Louis, where they are to be tried.
Salkicevic was dressed in a black hijab — traditional Islamic garb — as well as an orange prison jumpsuit, and she was completely shackled as she gave the thumbs up to relatives.