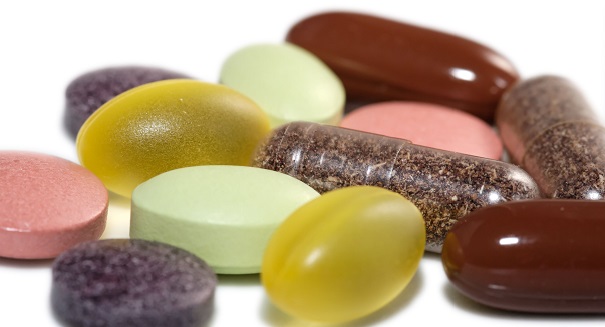 Many simply do not contain the herbal ingredient advertised, such St. John's Wort, echinacea or ginseng.
Using a DNA-based testing method, a team investigating the ingredients in dietary supplements for the New York Attorney General (AG) found most the tested products include unrecognizable ingredients. The tests were done on store-brand labels, such as Walmart and Target.
The tests found that 80 percent of the selected dietary supplements sold by major retailers contained ingredients not listed on the products' labels. Some products consisted of little more than fillers, such as rice, houseplants or known human allergens. The tests were of store brands from Walgreens, Walmart, GNC and Target.
In a written statement, the office of AG Eric T. Schneiderman said that the failure of herbal supplement producers to identify all of a product's ingredients means consumers are "taking a potentially serious health risk every time a contaminated herbal supplement is ingested."
Schneiderman sent cease and desist letters to executives at the four major retailers, ordering them to stop selling specific dietary supplements which do not at all contain the herbal ingredient advertised on the relevant products' labels. Some of the products now removed from store shelves include St. John's Wort, echinacea and ginseng.
To arrive at its conclusions, the attorney general's office purchased approximately 80 bottles of dietary supplements of popular brands from the four retailers in New York state. The products were then tested "at least five times."
At GNC, pills sold as ginkgo biloba included only asparagus, rice, and spruce, the plant used as a Christmas decoration. At Target, 50 percent of the tested products were negative for the herbs listed on their labels. What were found, instead, were beans, rice, carrots and peas.
A spokesperson for GNC, Laura Brophy,  disputed the accuracy of the tests. Target communicated a commitment to "providing high quality and safe products to our guests" while Walgreens said it is "very serious" about the matter.
In a related story, the stock value of direct marketing giant Herbalife has declined over 60 percent over the last year. Billionaire hedge fund manager Bill Ackman has waged a public war against the company, characterizing its marketing efforts as a pyramid scheme.
Te U.S. Food and Drug Administration, the agency charged with promoting and protecting public health, requests dietary supplement manufacturers or marketers to have their products verified for safety. However, the agency does not enforce the safety regulations in this area, relying instead on the honor system.