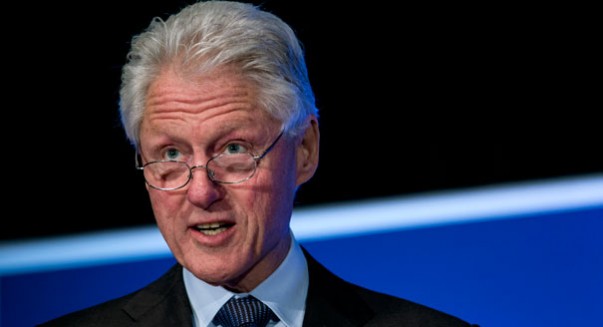 The filmmaker's project has been indefinitely stalled over the disagreement.
Former President Bill Clinton has proven you don't have to be the current commander-in-chief to call the shots, even in no-rules Hollywood.  An HBO documentary, filmed by Academy Award winning director Martin Scorsese, about Mr. Clinton, has been put on hold after the former President expressed his desire to have more control over the content of the film.
With Hilary Clinton's predicted 2016 presidential campaign rapidly approaching, Mr. Clinton has shown greater discipline in the message he delivers.  Largely considered to be a strong political asset to Mrs. Clinton's candidacy, missteps in the 2008 campaign of current President Barack Obama, have put the former president on his best behavior.
Scorsese flexed his own muscles, shelving the project after Clinton's team demanded the approval of all potential questions posed to Mr. Clinton, and also sought the exclusive right to the final cut of the film.  The project, not completely cancelled, could now take years to finish.
The Clinton's aren't new to the entertainment content tug-of-war.  Both CNN and NBC have cancelled planned projects either featuring or portraying the former president and Mrs. Clinton, although it cannot be confirmed the cancellations were content related.  According to the New York Times, a planned Lions Gate feature film, "Rodham", is also facing an uphill battle due to concerns it could taint the Clinton's image.  On the other hand, some feel it could prove beneficial to the Clinton legacy.
Steve Bing, a generous donor to the Clinton campaign, was the initial catalyst in the creation of the Scorsese documentary, and was to be a producer of the film.  He and Scorsese have worked on projects in the past, most notably the documentary chronicling the Rolling Stones, "Shining the Light".
HBO, recognized for its critically acclaimed documentaries, is experienced with producing films about former presidents, with films about Ronald Reagan and George H. W. Bush.  The sensitivity of any presidential campaign, including that of Mrs. Clinton, may prove to be the difference, and reason, of why Scorsese will have to focus on another project for the time being.