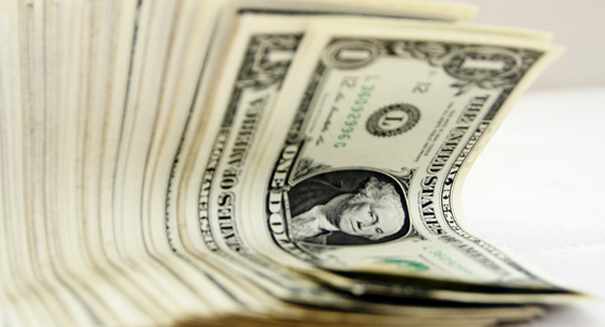 Despite an improving labor market, the plunge in oil prices have created an environment of low inflation in the United States.
U.S. consumer prices dropped 0.4 percent in December, the largest amount in the last six years — a dip that was driven by another decline in gas prices and a further indication that inflation pressures are falling.
The Labor Department reported the drop on Friday — the biggest one-month decrease since December 2008, according to the Associated Press. It also marked the second straight monthly decline in prices due to gas prices, which have dropped significantly in recent months as oil prices plunged.
Core inflation showed no increase last month, which is only the second time since 2010 that core prices haven't risen, according to the report.
Overall inflation was up just 0.8 percent all of last year, which marked the smallest increase since 2008 when the recession began. Still, inflation levels have been below the 2 percent that the Federal Reserve sees as optimal even before oil prices began to tumble, which is what caused the Fed to keep interest rates so low in order to boost the economy.
The Fed said it plans to be patient about increasing the interest rates despite stronger economic signs including reduced unemployment and rising wages, with no plans to raise the interest rate until June at the earliest. If inflation stays low, the Fed may delay the first rate hike even longer because of deflationary concerns.
While creating issues with inflation, the falling oil prices could be a net positive on the economy because it gives consumers more money to spend, which could spur economic growth.
The 0.8 increase in prices in 2014 compares to a 1.5 percent rise in 2013, and a 1.7 percent increase in 2012, marking the smallest increase in prices since they went up just 0.1 percent in 2008 when the Great Recession began.
Meanwhile, the U.S. dollar has shown strong gains against major currencies as the global economy continues to struggle more than the United States.
Gas prices fell 9.4 percent in December, which was the sixth straight monthly decline and the biggest fall since December 2008. Since the same time period last year, gas is 19.1 percent lower.