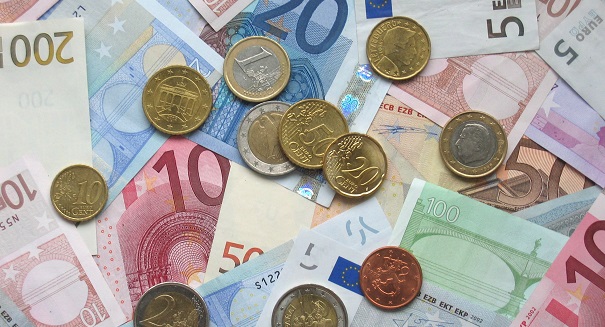 Germany says that the ECB's plan to buy bonds of euro zone economies in order to relieve low inflation concerns would leave it on the hook for losses.
Europe's top court will weigh in this week on a proposed move by the European Central Bank to print money to buy government bonds in the face of a lagging economy.
The ECB is on the verge of buying government bonds to shore up the economy, but a court could attempt to reign in the bank when it gives its view on Jan. 14 about the plan, according to Reuters.
The ECB and Germany, the largest member of the 19-member European Union, have been in a sharp disagreement over whether the practice, known as "quantitative easing," is the right path forward for the sagging European economy.
The debate has caused the economy to practically come to a halt, with Germany expected to announced only modest growth in 2014.
As the United States has enjoyed a dramatic turnaround in the economy with strong labor statistics and solid retail sales, the European economy is not faring as well. Plummeting oil prices have given Europe a boost, but inflation is still much too low for the ECB's comfort, resulting in the push for quantitative easing with growth stagnant and debt very high.
Oil prices are in the midst of its second-biggest collapse on record, dropping from $115 in the middle of last year to under $50 over the span of just a few months. That is good news for drivers, but bad news for inflation in the euro zone, as it increases the debt burden on countries.
Many in the euro zone believe that it is time for the ECB to act on inflation, but Germany's staunch opposition to money-printing has proved to be an obstacle. Germany's Bundesbank says that buying bonds issued by euro zone governments would put the country at risk of losses.
An adviser to Europe's top court will provide an opinion on a challenge by Germans to an earlier ECB bond-buying program, and if the court has the same concerns as Germamy, it would provide another blow to proponents of quantitative easing, which could cause the ECB to set a fixed limit on its bond-buying plans.