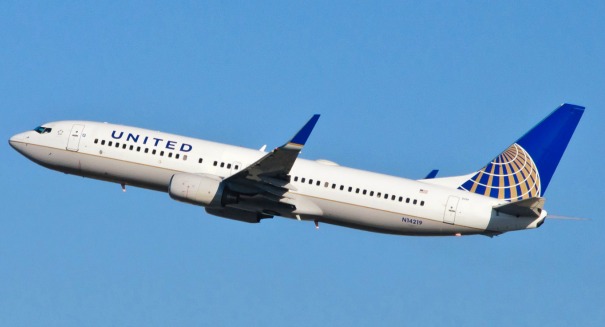 The drawings found on the plane included a smiley face and a more "devilish" face with a tongue sticking out, but United said they conducted a thorough investigation and found no threats.
A group of United Airlines flight attendants have filed a federal complaint against the company for saying they were unfairly fired after they spotted "devilish" images on a plane and refused to fly.
The 13 flight attendants said they saw a pair of faces and the words "BYE BYE" on the plane, which was traveling from San Francisco to Hong Kong. The filed a complaint with the U.S. Department of Labor over their firings, saying the drawings had images that were "menacing," according to a Fox News report.
The drawings were found on the plane's tail cone. It included a smiling face and a face with closed eyes and tongue sticking out, which the attendants called "devilish." They wanted more security measures and the plane's 300 passengers taken off the July 14 flight for a sweep before they would agree to be on the flight, but they claimed the airline opted to retaliate and fire them simply for wanting to take precautionary measures.
The flight attendants also said they were working shortly after the disappearance of Malaysian Flight 370, as well as a warning of a phone and laptop bomb from the Transportation Security Administration, putting them justifiably on edge.
They said that given the tense security environment, they were "not willing to bow to United's pressure to ignore an unresolved security threat," even with the threat of losing their jobs.
United responded to the complaint on Wednesday, arguing that the attendants' fears had been addressed, and that a thorough investigation using Federal Aviation Administration rules cleared the potential for any threat. Since all safety procedures were followed, the company argued, the attendants had no grounds to decide not to fly.