Six people have been arrested for smuggling guns on to various aircraft at least 17 times. One of them was currently employed as a baggage handler for Delta airlines, and some are former baggage handlers.
The guns and ammunition were smuggled on aircraft traveling from Atlanta to New York. It has been called a "devastating breach of security," by officials.
Four of the six people have been indicted charging them with conspiracy to sell 153 firearms. Most of the guns were bought in Georgia and were going to be sold in the streets of Brooklyn.
Because the baggage handler – Eugene Harvey – helped get the guns past security was an airport employee, he did not need to go through the airport screening process. His charges include entering the airport and violating security regulations.
The weapons were carried on to the aircraft by Mark Henry in carry-on bags. He would be given about 10 to 20 guns at a time, along with ammunition.
The two men exchanged the guns at the Hartsfield-Jackson International Airport and they did this a total of 17 times. They had been seen on video with each other at the airport, after Henry texted Harvey. Harvey would first walk into the men's restroom, and then Henry would soon follow. Henry was carrying a backpack and the guns were later found in it. Harvey was identified by Henry's cellphone.
There was a variety of weapons being moved from Georgia to New York. Among them were assault weapons, including compact AR-15s and AK-47s. Most of the weapons were smaller handguns.
When the weapons were taken off the plane in New York, it was known by the authorities. Henry had unknowingly been delivering the weapons into the hands of New York City undercover police.
The people involved were charged with an indictment that had 591-counts in it. Among the charges is one that includes criminal possession of a weapon, and this is a charge that could get a maximum of 25 years. Some of the other charges include trafficking, the criminal sale of firearms, and aiding and abetting.
The District Attorney in Brooklyn, Kenneth Thompson, found it almost unimaginable that someone would jeopardize so many lives on an aircraft in a day of terrorism. Someone could have grabbed the weapons and used them on the airline. Some of the weapons were loaded. He also said it was even worse that these people would do it just for money.
Thompson called the events "deeply troubling" because it revealed a serious flaw in airport security. He said that if an employee could find a way to take guns on a plane, they could have just as easily have taken a bomb on the plane, too.
Some of the people charged lived in Georgia, and others lived in New York City. One of those charged had residences in both places.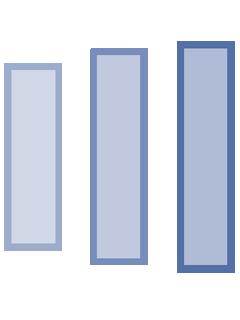 Henry has been denied bail because of his role in the gun smuggling ring. He was the one that bought the guns. He would purchase them online from buyers in Georgia and then take them to New York.
It was learned that Henry was able to discount the cost of flying by using privileges his mother had. She was a retired Delta airline employee. Henry had also worked for the airline for about four years.