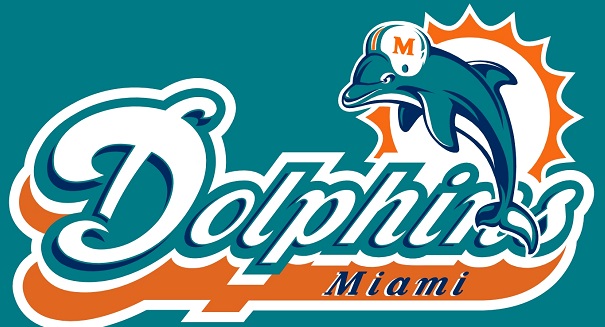 For the second consecutive year, the Miami Dolphins are sputtering toward the finish line.
For the second consecutive year, the Miami Dolphins are sputtering toward the finish line. Sunday's loss, a 41-13 shellacking at the hands their arch rival, the New England Patriots, finds the Dolphins all but eliminated from the playoffs. And head coach Joe Philbin may be safe no longer.
Last year, while the Miami Dolphins franchise created national headlines with its bullying scandal involving former teammates Richie Incognito and Jonathan Martin, Philbin and his team appeared to weather the storm. The team, anchored by a stout defense, seemingly developed an us-against-the-world attitude, winning three consecutive games to move to an 8-6 record. More importantly, Philbin and the team had control of its own destiny at making the playoffs.
However, Philbin's squad lost its last two remaining games to division rivals the Buffalo Bills and the New York Jets, both teams with losing records, no less. Now, following this most recent devastating loss, the Dolphins will almost assuredly not make the playoffs yet again.
Coach Philbin is not a charismatic, dynamic personality. He will never be mentioned in the same breath as fellow AFC East coach Rex Ryan, who has staved off firings for at least two years due to his charm, larger-than-life personality, and his close relationship with New York Jets owner Woody Johnson.
Philbin is also not thought of as an X's-and-O's wizard, a la New Orleans Saints coach Sean Payton or Patriots coach Bill Belicheck. Those coaches are known for their outside-the-box innovation, as well as eking out every last ounce of talent and potential from their players.
Perhaps most damning, however, is his failure to develop third-year quarterback Ryan Tannehill into more than a decent starting quarterback. While fellow third-year quarterbacks Andrew Luck and Russell Wilson have led their teams to the playoffs in consecutive years, Tannehill is not regarded as a true franchise quarterback. He is not someone who, like Luck or Wilson, elevates the play of his teammates, or is considered a difference-maker.
Through almost three seasons as head coach of the Dolphins, Philbin has a win-loss record of 22-24. Even if the Dolphins win their final two games this season, Philbin's record winning percentage will be a mediocre .500.
There is an old maxim in sports that is PYou cannot fire the players, only the coach." For Dolphins coach Joe Philbin, his time might come soon.