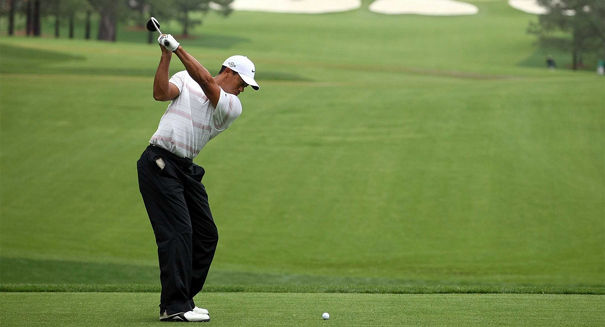 The golfing superstar's return is set for Dec. 4-7 at the Hero World Challenge in California.
Tiger Woods has hired a swing consultant as he readies for a return to competition — and he's picked a teacher based in Dallas.
Woods, who made the announcement Saturday on Twitter, said his choice was Chris Como, who is a specialist in the biomechanics of the golf swing.
Woods said he was "happy to have" Como consulting with him and helping him work on his swing, and that he was "excited to be back to competing," according to a USA Today report.
The golfing superstar's return is set for Dec. 4-7 at the Hero World Challenge, which will feature 18 golfers. Hero World Challenge is a benefit for the Tiger Woods Foundation, and takes place annually at a course designed by Jack Nicklaus in Thousand Oaks, Calif.
The announcement caused Como's site to crash after people flooded the site. He currently works at Gleneagles Country Club near Dallas and was named by Golf Digest as one of the best young teachers around last year.
Como is currently trying to finish his master's degree in biomechanics at Texas Woman's University. His specialty is on understand how sports movements impact the body.
Woods said he had had "several good conversations" with Como on his golf swing, and he had already worked with Como for about a month since starting practicing.
In a career that includes 14 majors and 79 PGA Tour titles, Woods has had three swing coaches. His last was Sean Foley, who was dismissed in August after three years that brought Woods no new majors. Woods last won a major in 2008 — the U.S. Open title.
Woods has struggled with back issues, forcing him to miss large chunks of competition.