The U.S. Department of Agriculture Food Safety and Inspection Service (FSIS) announced the recall Saturday of 31,689 pounds of gluten free breaded chicken products possibly contaminated with Staphylococcal enterotoxin.
On Saturday, Murry's Inc., a Lebanon, Pennsylvania food company, recalled more than 31,000 pounds of breaded chicken products shipped to retail stores nationwide, said the U.S. Department of Agriculture Food Safety and Inspection Service, reports pbs.org.
The recall has a USDA classification of  Class I, meaning it is "a health hazard situation where there is a reasonable probability that the use of the product will cause serious, adverse health consequences or death," according to the USDA statement issued Saturday.
The products recalled are Bell & Evans Gluten Free Chicken Breast Nuggets in 12-ounce boxes, and Bell & Evans Gluten Free Chicken Breast in 10.5-ounce packages, said the USDA.  The chicken products have the best by date of Aug. 9, 2015.
The chicken may be contaminated with Staphylococcus aureus, which can produce seven different toxins often responsible for food poisoning. Staphylococcus aureus is found on the skin and in the noses of healthy people and animals, said the USDA.
Staphylococcal toxins are quick-acting, and can cause illness within 30 minutes of exposure, according to the Centers for Disease Control and Prevention.
Symptoms of Staphylococcal food poisoning, which can develop between one to six hours after eating contaminated food, include nausea, vomiting, stomach cramps and diarrhea. The illness is usually mild; most patients recover after one to three days.
Keeping kitchens and food-serving areas clean and sanitized, keeping hot foods over 140°F, cold foods under 40°F, and washing hands vigorously with soap and water before handling and preparing food are ways of preventing Staph contamination, says the USDA.
The Colorado Department of Agriculture discovered the reported contamination during a retail surveillance and sampling program, said the USDA in its statement.
Consumers with food safety questions can call the toll-free USDA Meat and Poultry Hotline 1-888-MPHotline (1-888-674-6854). Information is available in English and Spanish from 10 a.m. to 4 p.m. (Eastern Time) Monday through Friday. Recorded food safety messages are available 24 hours a day.
"Ask Karen," the FSIS virtual representative is available 24 hours a day at AskKaren.gov or via smartphone at m.askkaren.gov.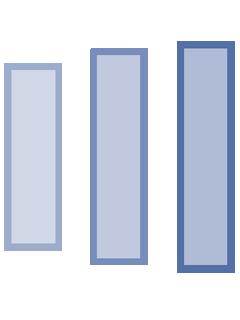 No illness has been reported since the recall was issued on Saturday, said the USDA.