The United States Supreme Court issued an order early Saturday morning allowing Texas to enforce a 2011 voting law requiring voters to present photo identification at the polls before casting ballots in the coming election.
The United States Supreme Court ruled Saturday that Texas can use its strict voter identification law in the November elections, reports The New York Times.
The order, issued by the Court just after 5 o'clock a.m., was unsigned and gave no reasoning.  The order was an interim move, addressing emergency applications filed Wednesday, in anticipation of early voting in Texas, which starts Monday.
Justice Ruth Bader Ginsburg, joined by Justices Sonia Sotomayor and Elena Kagan, issued a six-page dissent, saying the action of the Court "risks denying the right to vote to hundreds of thousands of eligible voters."
Enacted in 2011, the law requires voters to present photo identification such as a Texas driver's license, gun license, military ID or passport when appearing at the polls to cast their ballots.
Those requirements, "may prevent more than 600,000 registered Texas voters (about 4.5 percent of all registered voters) from voting in person for lack of compliant identification," wrote Justice Ginsburg.
"A sharply disproportionate percentage of those voters are African-American or Hispanic… racial discrimination in elections in Texas is no mere historical artifact," added Justice Ginsburg.
The law "replaced the previously existing voter identification requirements with the strictest regime in the country," wrote Justice Ginsburg, noting that Texas would not accept several forms of identification that Wisconsin did, including "a photo ID from an in-state four-year college and one from a federally recognized Indian tribe."
On Oct. 9, the Court refused to allow Wisconsin to require voters to provide photo ID in its upcoming election.
In the last three weeks, in addition to the Wisconsin case, the high court has allowed Ohio to cut back on early voting , and North Carolina to bar same-day registration and the counting of votes cast in the wrong precinct.
The Supreme Court order issued Saturday was different from those  issued concerning Ohio and North Carolina, said Justice Ginsburg. "Neither application involved, as this case does, a permanent injunction following a full trial and resting on an extensive record from which the District Court found ballot-access discrimination by the state," wrote Justice Ginsburg.
The District Court ruling on Oct. 9 that struck down the Texas law said it had been adopted "with an unconstitutional discriminatory purpose," created "an unconstitutional burden on the right to vote" and amounted to a poll tax.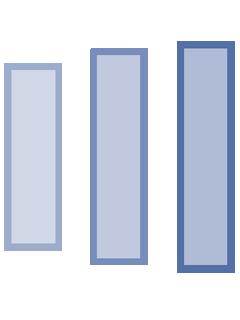 The District Court ruling is being appealed.