On Sunday, the CDC confirmed the first case of Ebola virus transmission in the United States: a Dallas, Texas caregiver for Thomas Eric Duncan, the Ebola patient who died Wednesday at Texas Health Presbyterian Hospital.
A "breach in protocol" has resulted in a health care worker becoming infected with the deadly Ebola virus, after providing care for the Ebola patient who died last week, reports USA Today.
The woman was among caregivers for Thomas Eric Duncan, who died Wednesday at Texas Health Presbyterian Hospital. A state test finding that she had Ebola was confirmed Sunday by the Centers for Disease Control and Prevention.
On Friday night, the Dallas caregiver reported having a fever, and was hospitalized, isolated and referred for testing within 90 minutes, said Clay Jenkins, Chief Executive and Homeland Security Director of Dallas County, at a news conference.
The woman, who requested anonymity, was listed in stable condition, said Jenkins.
The infection is the first known case transmitted in the U.S. The CDC will investigate how a worker in full protective gear contracted the virus, said CDC Director Dr. Thomas Frieden.
"At some point there was a breach in protocol," said Frieden. "That breach in protocol resulted in this infection."
Health officials were scrambling Sunday to find the breach.
Four steps are being taken by the CDC: ensuring the woman is cared for safely; identifying her contacts; treating all health care workers who cared for Duncan as having potentially been exposed; and reviewing procedures used to protect health care workers who treat Ebola patients, said Frieden.
President Obama discussed the news with Health and Human Services Secretary Sylvia Burwell, directing that the CDC "investigation into the apparent breach in infection control protocols at the Dallas hospital move as expeditiously as possible," said the White House.
More than 4,000 people in West Africa, the vast majority of them in Liberia, Guinea and Sierra Leone, have died in the Ebola epidemic.
Tougher screening for Ebola took effect on Saturday at Kennedy Airport in New York, where federal Homeland Security officials began screening travelers from those nations, taking their temperatures and observing them for other Ebola symptoms.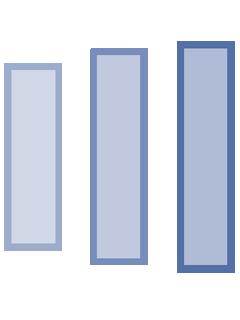 Four more U.S. airports will begin screening passengers in coming days.