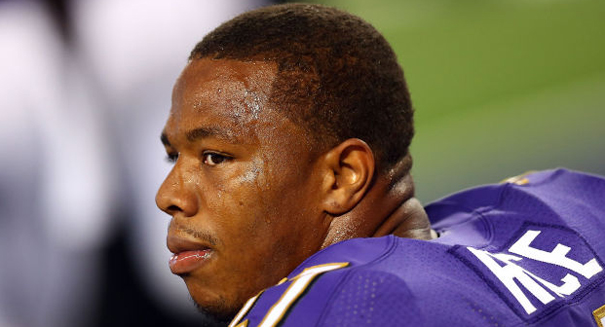 The family of NFL running back Ray Rice is exploring legal options in light of his recent release from the Baltimore Ravens and indefinite suspension from the league.
The family of Ray and Janay Rice have sought legal counsel on possible action against the NFL, in the wake of his indefinite suspension by the league, reports CBS Sports.
The Baltimore Ravens running back was suspended for two games, then released by the team, after video tapes showing him assaulting his wife appeared on the Internet.
Rice was subsequently suspended indefinitely by Commissioner Roger Goodell.
The NFL Players Association  has until Tuesday to formally respond to the suspension. The association plans to fight the suspension, not wanting to allow a precedent where the NFL sanctions a player multiple times for the same incident, said sources.
Goddell sent a letter to Rice explaining the second suspension, saying the additional discipline was because the account Rice gave to the league was "starkly different" from what the video depicted.
Attorneys believe the "new evidence" concept is erroneous, and that the former Pro Bowl running back has a strong case against the league.
The family has been advised to attempt to recoup the salary lost for 2014 beyond the original fine Rice was facing from the first suspension, and to demand reinstatement shortly after the Super Bowl.
Players such as Donte' Stallworth, the Cleveland Browns wide receiver who pled guilty to a vehicular manslaughter case resulting from DUI, have been reinstated in a similar time frame. A potential Rice legal team would rely on those cases as precedent.
Lawyers would also argue that the video existed the night of the incident; was seen and documented in the police report by various law enforcement officials who described Rice punching his wife and knocking her unconscious, and that two direct bosses of Rice–coach John Harbaugh and general manager Ozzie Newsome–said Rice gave them a thorough and graphic account of what he did to his wife.
The Associated Press has reported that a copy of the full tape was sent to the NFL offices back in April.
The NFL has admitted it did not seek the tape from the casino itself, which would have been permissible, according to New Jersey officials.