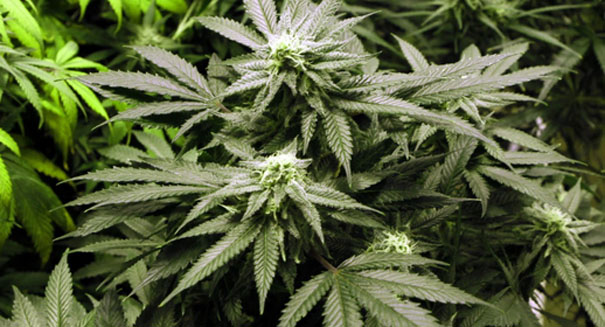 Around the U.S., views on marijuana are shifting, with a move towards support for legalization.
Massachusetts has taken the next step in establishing its medical marijuana program.  The Boston Globe reports that a longtime health administrator was named Monday as executive director of the state's medical marijuana program.  Karen van Unen served as a consultant to Massachusetts officials during the launch of the program and has been a chief operating officer and program director at a number of nonprofit organizations in Boston.  With her appointment as the head of the program, she will have the ultimate authority to decide which companies are granted licenses to open dispensaries where the drug will be sold.
According to the Marijuana Policy Project, in November 2012, 63 percent of Massachusetts voters approved a compassionate medical marijuana program.  Massachusetts is following in the footsteps of states like Washington and Colorado, both of which are aiming to regulate marijuana in a manner similar to the way in which alcohol is regulated.  This program allows qualified patients with written certification from a physician to possess a 60-day supply of marijuana.  They may also cultivate a limited supply if they are granted a hardship registration.
The Department of Public Health published final regulations in May 2013 for the medical marijuana program.  The regulations stipulate that, by January 1, 2014, the Department must certify at least 14, but no more than 35, medical marijuana dispensaries.  Without an executive director, these decisions could not yet be made.  Applications were collected in August and 181 groups applied for permits to be nonprofit medical marijuana dispensaries, reported Boston Magazine.
The Department of Public Health released a full list of the applicants, including the contact person and the group's preferred county of service.  Middlesex County received the greatest number of applicants, with 47.  In contrast, Nantucket received only two.  Applicant groups included compassionate medicine practitioners, apothecaries, holding groups, holistic care centers, and numerous others.
Around the U.S., views on marijuana are shifting, with a move towards support for legalization. Public Policy Polling conducted a survey that found that more than half of the surveyed population believes it should be made legal.  One-third of those surveyed feel strongly that it should be made legal.  More than one-third of those surveyed believe that marijuana is safer than alcohol and 50 percent think marijuana will be legal throughout the U.S. under federal law within the next 10 years.
The Drug Policy Alliance describes medical uses of marijuana.  For serious medical conditions such as cancer, AIDS, and glaucoma, marijuana is a proven pain reliever, offering a natural alternative to prescription painkillers.