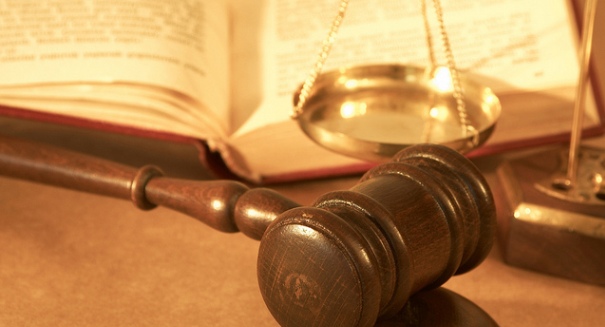 When Cecilia Abadie was ticketed for her Google Glass-related offense, she quickly took to the internet, posting pictures of her ticket on Google +.
Last November, California driver Cecilia Abadie was pulled over and ticketed by a police officer for wearing her Google Glass device while driving. The officer who wrote the ticket maintained that Abadie was in violation of a California traffic code that prohibits drivers from watching video monitors while operating motor vehicles. In fact, the law in question – California Vehicle Code 27602 – states that monitors in operation, whether they be TV or computer screens – cannot be visible to the driver at any time and must be kept in the backseat of the vehicle.
When Cecilia Abadie was ticketed for her Google Glass-related offense, she quickly took to the internet, posting pictures of her ticket on (where else?) Google + and asking her followers if driving with Google Glass could be considered illegal. At the time, Abadie stated that the Google Glass had not been on while she was driving, but that she had merely neglected to remove the piece of wearable technology before starting her car and getting on the highway.
That's a story Abadie has stuck with ever since, and now, it has finally paid off. In a San Diego court case involving the ticketing offense, Abadie's lawyer repeated the claims of his client, arguing that since the Google Glass was not turned on and not in operation, Abadie could not be fairly ticketed under Vehicle Code 27602. The court commissioner in the case ultimately sided with Abadie, tossing out the ticket and the case on a "lack of evidence" basis. Since the police officer who wrote the ticket could not prove, beyond reasonable doubt, that Abadie had been using the Google Glass while driving, there was also no way to prove that she was actually breaking any laws.
However, while Abadie got off scot-free this time around, she may not be so lucky if she happens to be pulled over while wearing the Google Glass again. Three states throughout the nation – including New Jersey, West Virginia, and Delaware – have already created laws that specifically ban using and wearing the Google Glass while driving, and similar legislation could arise in other states as the rumored 2014 Google Glass release date gets closer. Lawmakers are simply worried that Google's new wearable technology could represent a major distraction for drivers, especially since it can allow for everything from streaming videos to playing games and having video chat conversations.
Still, an outright vehicular ban on the Google Glass seems to disregard the device's potential to actually make the road a safer place. Since many drivers use GPS navigation while driving, and since Google Glass would allow drivers to pull up directions right before their eyes rather than on their cellphones, the device could potentially cut down on distractions and allow drivers to keep their eyes on the road at all times.