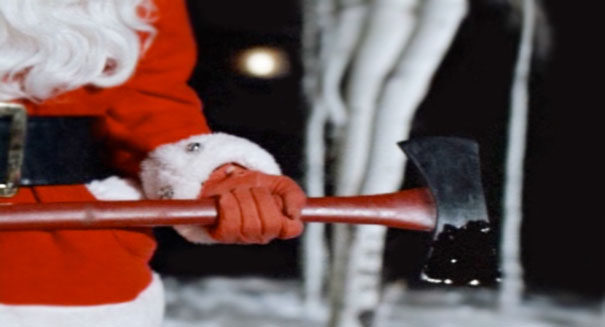 Christmas is the deadliest day of the year, and it's not attributable to suicide, as some have long believed
Christmas may be the most wonderful time of the year, but it's also the deadliest, according to researchers. Researchers have observed a spike in deaths since the 1970s, and to this day there's still no concrete explanation. Theories range from increased stress to understaffed hospitals all the way to a simple unwillingness to burden family members with a trip to the hospital for what people perceive as non-serious conditions.
According to a Medical Daily report, the most common causes of death during Christmas and extending to the New Year are cardiac disease, respiratory diseases, endocrine/nutritional/metabolic problems, digestive diseases, and cancer.
As to whether the increase in deaths is due to poorly staffed hospitals, a 2012 study showed that "patients admitted as medical emergencies on public holidays were 48 percent more likely to die within seven days and 27 percent more likely to do so within 30 days."
According to David P. Phillips of the University of California San Diego sociology department, the spike in those deaths is even sharper than the overall trend. "Those are the cases where seconds make a difference, and you may see a real difference between the response of a junior and senior member of staff." He also notes that the effect is exacerbated by people not wanting to put a damper on their family's holiday spirit, who instead withhold their injury or illness.
As for the anecdotes of Christmas resulting in higher suicide rates, it turns out that's a myth. In fact, it's estimated that suicide rates fall during the winter months. Indeed, according to a Center for Disease Control and Prevention report, 93 percent of deaths on Christmas are natural deaths. That's why medical professionals urge people to be respectful in their handling of loved ones' emotions, particularly if they've recently suffered a loss.
"I've written many stories about a spouse or a partner dying, and then you see the remaining partner die within hour or days or weeks or months," Andrew Meacham, obituary writer for the Tampa Bay Times and president of the Society of Professional Obituary Writers, told CNN. "To me there seems to be a correlation between body and mind here."
"The holidays definitely are a harder time of year for people when this happens, especially since they are such a time steeped in tradition and family," said Stephanie Kohler, family services coordinator at the nonprofit Lory's Place in St. Joseph, Mich., told CNN.
The message: No amount of holiday revelry should take precedence over a medical emergency, however small it may appear. Lives literally hang in the balance.