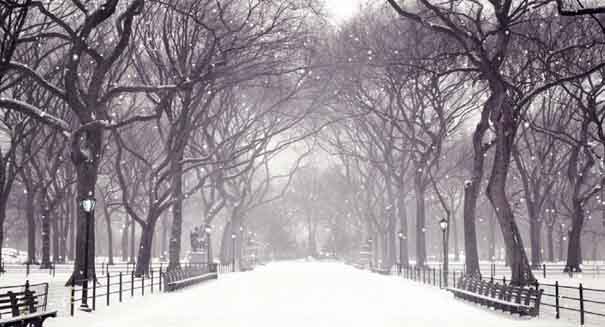 Snow slams the nation.
It's getting nasty out there, according to the U.S. Weather Service.
From Texas to Tennessee, the U.S. is experiencing its worst winter weather of the year and that it making for some tough air travel. A number of major airlines announced delays and cancellations, part of an effort to deal with sleet and freezing rain.
Parts of the country are bracing for bad weather as the storm moved east on Friday, hitting the nation's capital early Sunday and slamming parts of the northeast with sleet and snow.  In Virginia, the state Emergency Management noted the storm had the potential to be a "historic ice event."
"This forecast is very concerning to us," the agency said. "I've worked multiple disasters, but I've never worked an ice storm with a forecast like this. It's just really important for everybody to take extra precautions."
In some cases, the weather has been deadly. Up to four people have died, and officials say there could be additional deaths before the storm lets up early Monday.
The storm left much of the nation with temperatures far below freezing. Temperatures in Montana and South Dakota were more than 20 degrees below zero Fahrenheit over the weekend. Wind chill readings could drop as low as 50 below zero in northwestern Minnesota, weather officials said. Parts of Texas and Arkansa are now coping in the cold without power after a winter storm made roads impassable and caused severe flight delays.
While the wintry mix will exit the region mid-Monday, already a number of areas to the west are already bracing for a second onslaught of weather. Another winter storm is expected to affect vast areas east of the Rockies Sunday before moving east.