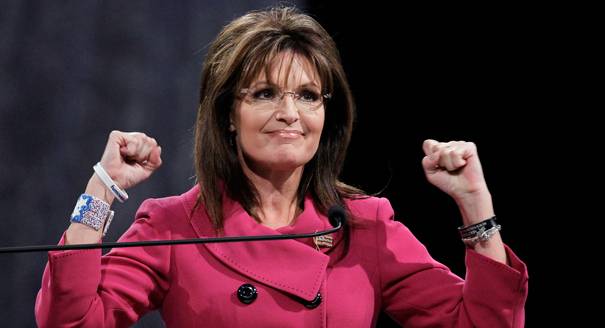 Unsurprisingly, Palin wasn't happy with Bashir's remarks.
Several weeks after making graphic remarks about former Republican Vice Presidential candidate Sarah Palin, Martin Bashir has resigned from MSNBC.
"I deeply regret" the comments, Bashir said in a statement, obtained by The Washington Post. "It is my sincere hope that all of my colleagues, at this special network, will be allowed to focus on the issues that matter without the distraction of myself or my ill-judged comments."
According to The Hollywood Reporter, Bashir is the second MSNBC on-air personality to exit the network in the last week. Actor Alec Baldwin left "Up Late with Alec Baldwin" following an incident in which the actor used a homophobic slur to refer to a photographer.
The Washington Post reports that the controversy started in November when the MSNBC host implied that someone should go to the bathroom in the former governor's mouth due to a remark that she had made in which she compared the federal debt to slavery.
After showing a video of Palin's speech about China, Bashir told the story of a former plantation overseer who wrote about having one slave go to the bathroom in the mouth of another slave.
"When Mrs. Palin invokes slavery," Bashir said on his show, "she doesn't just prove her rank ignorance, she confirms if anyone truly qualifies for a dose of discipline from Thomas Thistlewood, then she would be the outstanding candidate."
Unsurprisingly, Palin wasn't happy with Bashir's remarks.
"In a case like this, I don't have to accept his words, his vile, evil comments, so they don't have to affect me. I move on and I charge forth," Palin said during an interview on "Fox News Sunday."
What do you think of Bashir's decision to leave MSNBC? What did you think of his original comments about Palin? Start a conversation by sound off in the comments section.