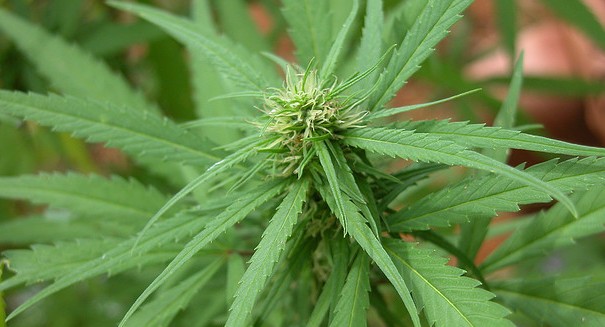 Only Washington State currently requires testing to detect any contaminants.
Last month, the world bid farewell to a founding father in the movement to legalize marijuana use, reports the Arizona Capitol Times.  Contributing hundreds of thousands of dollars of his own money to get a ballot measure on pot legalization in Arizona, Peter B. Lewis would probably hope that as more states legalize usage, people are able to use safely.  Unfortunately, while legalization has come with controls on sales and distribution, there are few, if any, measures to ensure the safety of the product.
A 1988 case study in the journal Chest followed a man that was using marijuana heavily due to his chronic myelogenous leukemia.  Cultures on the marijuana indicated that it was contaminated with a fungus and, despite aggressive antifungal treatments, the man passed away.  Earlier this year, a bad batch of synthetic marijuana was hitting users in the Denver metro area, reports The Denver Channel.  According to an emergency department physician treating some of these cases, the underlying cannabinoid in marijuana is not dangerous on its own.  However, the substances with which it is combined or altered can be harmful, or even fatal.
Fortunately, the Seattle Times reports that researchers at a university in Connecticut are working on a DNA test to determine if there are contaminants in a batch of marijuana.  The University of New Haven zooms in on a marijuana leaf, showing bumps that are a fungus invisible to the naked eye.  Users could smoke that without even realizing they are exposing themselves to a potentially dangerous substance.
Thus far, there have been all sorts of seemingly invisible contaminants on marijuana, including mold, mildew, insect parts, salmonella and E. coli.  In response, the team at the University of New Haven began developing a new process to detect contaminants in marijuana through DNA profiling and analysis. The aim is to be able to identify potentially harmful substances through a testing method that could make the analysis easier and quicker for labs across the country in the developing industry of marijuana quality-control testing.
Currently, 20 states and the District of Columbia permit medical marijuana with a doctor's prescription.  Two states – Washington and Colorado – permit recreational use.  However, only Washington currently requires testing to detect any contaminants.  Researchers working on this project criticize the lack of safety, noting that it should be the same as checking meat for mad-cow disease.  There have been 279 reported deaths between 1997 and 2005 in which marijuana was a secondary suspected cause of death.  Hopefully, this number can be reduced in the future with increased safety checks.