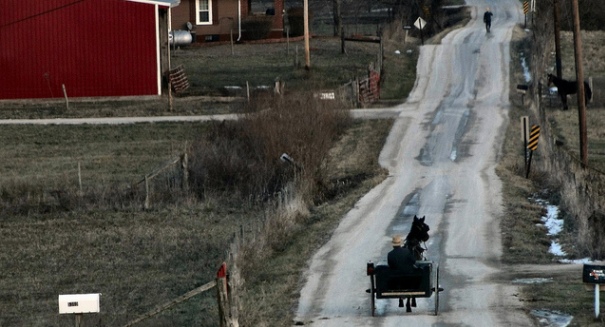 Treatments with natural products may be working for Sarah.
According to a report from the New York Daily News, Sarah Hershberger, an 11-year-old Amish girl, is in hiding with her parents after returning from a visit to a natural cancer treatment center in Central America.  Sarah, who suffers from leukemia, is in hiding to avoid forced chemotherapy treatments. The girl's grandfather, Isaac Keim, recently told The Associated Press that Sarah and her family are in hiding in the United States.
According to WPRO 630, a state appeals court appointed registered nurse Maria Schimer guardian in October to take over medical decisions from the 11-year-old's family. The Hershbergers are against continuing chemotherapy because they claim the treatments have caused Sara a lot of pain.
"It's the constitutional right, but moral right to refuse conventional medical treatment," Maurice Thompson, the Hershberger family's attorney, told ABC News on Wednesday.
Treatments with natural products may be working for Sarah. During an interview with the Akron Beacon Journal, Keim said that Sarah's "a vibrant, healthy girl" and that recent blood and imaging tests have revealed that Sarah is cancer-free.
The AP reports that the Hershbergers don't plan on returning to their Ohio home until the court's ruling is reversed.
"What kind of gift would that be, if we could get this resolved and they can come back home without a fear of being in contempt of court or having their child snatched away," said the girl's grandfather, according to The AP. "We're praying every day that this thing can be resolved and get their lives back together."
The register nurse, who's also an attorney, has only been granted the power to make medical decisions for Sarah because the court has said the state has the right to protect the child even when the beliefs and convictions of her parents are in play.
What do you think of the Hershberger family's decision to stop Sarah's chemotherapy treatments? Should the Akron Children's Hospital continue to fight this decision in court? Start a conversation by sharing your thoughts in the comments section.