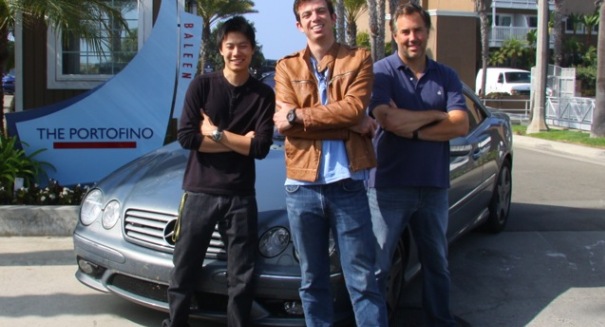 They averaged 98 miles per hour for the entire journey.
When Ed Bolian interviewed Brock Yates, the inventor of the transcontinental "Cannonball Baker Sea-To-Shining Sea Memorial Trophy Dash" and the screenwriter behind the 1981 film version of the race, the then-high-school-student vowed to Yates that he would someday break the Cannonball Run record. A decade later, Bolian has made good on that promise, setting a Cannonball Run record of his own by driving from New York City to Los Angeles in fewer than 29 hours.
According to CNN, the 28-year-old Ed Bolian's precise time was 28 hours and 50 minutes, which handily smashed the earlier Cannonball record by more than two hours. The previous mark, held by drivers Alex Roy and David Maher, was 31 hours and 4 minutes and was set in 2006 in what CNN called "a modified BMW M5." Bolian's team included co-driver Dave Black and technology "spotter" Dan Huang.
Of course, the new record didn't come easy. Bolian has been prepping himself for the race since 2009, using his work post at Lamborghini Atlanta to research everything from cars to equipment modifications to gas mileage. He also made a thorough study of coast-to-coast highway routes, traffic patterns, moon phases, and police activity, all in an effort to make it from New York to L.A. in record time.
According to MapQuest, the drive should take approximately 44 hours and 24 minutes.
Eventually, Bolian settled on a Mercedes CL55 AMG. The car wasn't the most expensive thing on the market – Bolian even got it used with 115,000 miles on it – but with a few modifications, the durable Mercedes transformed into a veritable speed demon.
One major modification had to be done to ramp up the car's 23 gallon tank and cut down on gas stops. Bolian solved the issue by adding a pair of 22 gallon tanks to his trunk, not leaving much room for luggage or a spare tire – which sat in the backseat with Huang –  but extending his car's mileage reach to about 800 miles. For the N.Y.-to-L.A. 2,900+ mile drive, only three or four gas stops would have been required.
Still, Bolian and his crew had more to consider than just gas mileage. Since the Mercedes had to average about 100 miles per hour to get from coast to coast in such a record time, the car had to be tricked out with all manner of technological aids, including three radar detectors, two laser jammers, and one police scanner. Huang also made sure the car was stocked with GPS units, smartphones, tablets, and charging units, as well as a kill switch for the rear lights.
By the time Bolian and company arrived at their destination they had averaged 98 miles per hour for the entire journey – including a collective 46 minutes of stops – and had notched a top speed of 158 mph. They also, remarkably, hadn't gotten any speeding tickets, though they did get pulled over once before even getting out of Manhattan.
Photo credit: Ed Bolian