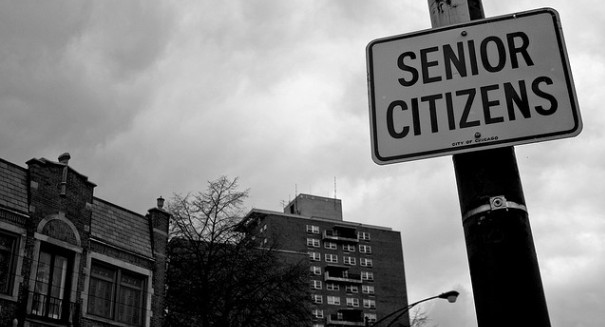 About half of all elderly in need of care have dementia.
The World Alzheimer Report 2013, "Journey of Caring: An analysis of long-term care for dementia," has been released and is calling for governments around the world to make dementia a priority by implementing national plans and initiating urgent national debates on future long term care arrangements. The report was commissioned by Alzheimer's Disease International (ADI) and Bupa. The team of researchers were led by Professor Martin Prince of King's College London.
The new report reveals that as the world's population grows older, traditional informal care by family, friends and community will need much more support. Worldwide, 13 percent of people over the age of 60 require long term care. From 2010 to 2050 it is estimated that the total number of elderly in need of care will increase from 101 to 277 million.
Long term care is primarily about caring for those with dementia. About half of all elderly in need of care have dementia and 80 percent of the elderly in nursing homes suffer from it. The worldwide cost of dementia care is currently at about $600 billion.
Among the recommendations in the report is the advice that caregivers need to be adequately trained and systems put in place to ensure both paid and unpaid caregivers receive appropriate financial reward in order for the informal care system to sustain and improve recruitment and retention of paid caregivers.
A survey conducted in 2011 by the National Family Caregivers Association concluded that the biggest fear of most family members caring for someone with dementia is seeing their loved one unable to communicate. That fear becomes a major stress factor for individuals in charge of care which can interfere with their ability to function responsibly and meet care obligations if they lack support.
Professor Martin Prince, from King's College London's Institute of Psychiatry and author of the report, said, "People with dementia have special needs. Compared with other long-term care users they need more personal care, more hours of care, and more supervision, all of which is associated with greater strain on caregivers, and higher costs. Their needs for care start early in the disease course, and evolve constantly over time, requiring advanced planning, monitoring, and coordination. We need to value the unpaid contribution of family caregivers more, and reward paid caregivers better. We can build quality into our care systems, but to do so while containing costs and achieving equity of access for all will be a challenge."
Marc Wortmann, Executive Director, Alzheimer's Disease International said, "We need to value those that provide frontline care for people with dementia. This includes paid, as well as unpaid family caregivers, who share much in common. Governments need to acknowledge the role of caregivers and ensure that there are policies in place to support them. "