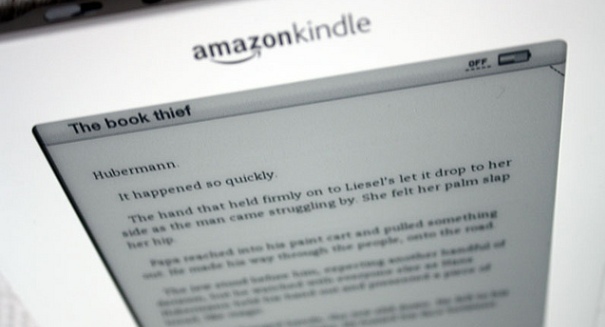 Students with an unmistakable visual attention deficit were helped the most from reading on an e-reader compared to reading on paper.
According to a news release from the Smithsonian, researchers have discovered that e-readers can make reading easier for those with dyslexia.
Although e-readers are useful for many other reasons, including the convenience of not having to drag a paperback or a hardback book around, researchers discovered that when e-readers are programmed to show several words per line, some people with dyslexia can read more easily, faster and with better understanding.
An aspect of many cases of dyslexia is known as visual attention deficit. It is characterized as an incapability to focus on letters within words or words within lines of text. Another aspect is called visual crowding — the inability to determine letters when they are crowded within the text.
"At least a third of those with dyslexia we tested have these issues with visual attention and are helped by reading on the e-reader," noted lead author Matthew H. Schneps, director of the Laboratory for Visual Learning at the Smithsonian Astrophysical Observatory. "For those who don't have these issues, the study showed that the traditional ways of displaying text are better."
Previous research by Schneps followed eye motion of dyslexic students while they read, and it revealed the utilization of short lines assisted the progress of reading by bettering the effectiveness of the eye motions. This study looked at the impact the e-reader had on understanding, and discovered that in numerous cases the e-reader not only bettered pace and effectiveness, but enhanced capabilities for the dyslexic individuals to comprehend the significance of the text.
The researchers examined the reading understanding and pace of more than one-hundred students with dyslexia from Landmark High School. Reading on paper was contrasted with reading on e-readers, modified to show lines of text that were two-to-three words long. They discovered that the utilization of an e-reader notably enhanced speed and understanding in many of the students.
Students with an unmistakable visual attention deficit were helped the most from reading on an e-reader compared to reading on paper. However, the students who did not show these problems benefited the most from reading on paper.
"The high school students we tested at Landmark had the benefit of many years of exceptional remediation, but even so, if they have visual attention deficits they will eventually hit a plateau, and traditional approaches can no longer help," Schneps added. "Our research showed that the e-readers help these students reach beyond those limits."
These results imply that e-readers may be excellent educational tools, as well as fixes for those with dyslexia.
The study's findings are described in greater detail in the journal PLOS ONE.